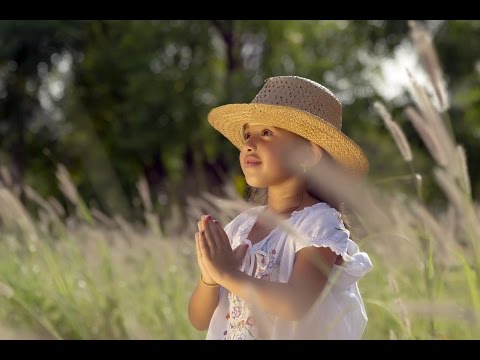 Introduction…
The Living Hour: The Lord's Prayer for Daily Life takes a fresh and non-dogmatic look at the Lord's Prayer to reveal new perspectives on the esoteric teachings of Jesus of Nazareth.  It is an SBNR book for Progressive Christians, Unitarians, Agnostics, & all spiritual seekers interested in discovering a more joyful and fulfilling life…
Henry David Thoreau, tucked away in his Walden cabin, famously said that most of us lead lives of quiet desperation. That was in 1845. Today, things are not so quiet. Anxiety and depression are regular rites of passage from which millions never graduate. Civility meanwhile has long been dropped from our national discourse. It's a sad indictment of a country where so many pride themselves in a Christian heritage. We have the highest levels of church attendance in the world. Almost eighty percent of us say that we believe in the gospel of Jesus Christ. Yet, where is our joy? Where is our vitality? Where is our peace of mind?
The Son comes to complete our happiness in this life,1 yet it's clear not many are receiving "the good news". Instead, we are sold a gospel that forsakes the living hour for a future heavenly reward: a spiritual reckoning that asks for little and receives even less in return. Simply accept Jesus Christ as your savior, we are told, and you'll be hanging out with the good Lord for eternity. If it were only so easy.2
Jesus of Nazareth didn't teach the idler's path to God. He said that because much has been given us, much is expected.3 He described the kingdom of heaven as a place that doesn't suffer fools.4 And he asked that his followers become as perfect as their Father in heaven5 ––a seemingly impossible task, if it were not for the fact that all things are possible with the help of God.6
The first step toward perfection, according to Jesus, is to love God with all our heart, soul, and mind.7 The mind gets short shrift from many Christians today. We forget that Jesus amazed people with both his miracles and his wits.8 All who listened to him marveled at his intelligence and his answers. He was a man, we are told, whose wisdom grew as he grew in years.  Only after reaching maturity did his intellect surpass that of the legendary King Solomon.9
Clear thinking is essential for Christians because Jesus asks that we decide for ourselves what is right.10 Making those correct choices requires intelligence and learning, as well as faith and a loving heart. God did not bless us with extraordinary minds, whose complexity dwarfs that of any computer, only to have us park them in storage. Instead, we are called to develop our logic and reason—to transform our minds into Christ's "winnowing fans." So that the chaff might be removed from the wheat11 the dead teachings from the living Word.
Like Jesus, we are asked to sweep away the dictates of the billy-club faithful, the literalists whose passion for scripture12 is but another form of idolatry. The Pharisees and Sadducees may be historical footnotes, but their modern day equivalents litter the airwaves and pulpits of America—preachers of wealth and brimstone who chop up Biblical passages to feed prosperity theologies and end–time prophecy. And who bludgeon the confused with decrees on personal behavior, sexual orientation, and the evils of science. Like the "hypocrite" teachers before them, they turn the kingdom of heaven in our faces—refusing to enter that realm themselves, while barring entrance to those who try to do so.13
Christ comes bringing both love and truth,14 but discerning the truth has never been easy. Jesus's first followers failed rather dramatically. Instead of pouring his "new wine" into fresh bottles,15 they refused to give up their Old Testament belief system that the Father plays favorites: that the people of Israel were God's chosen, and that they would soon be rewarded with an earthly kingdom ruled by Christ, the Son of David.16
Jesus didn't buy into their narrative. He was all about breaking Israel's religious traditions, not preserving them.17 Rather than toe the Mosaic line, he replaced the law of an "an eye for an eye" with turn the other cheek, and "honor thy father and mother" with honor only thy Father in heaven.18 He revealed the hypocrisy of sin-based laws and punishments.19 And most importantly, Jesus taught that God's kingdom was no longer a future reward for the race of Abraham; but the divine birthright of all mankind, since the beginning of the world.20 If we had the eyes to see and the faith to believe, Christ would reveal the kingdom of heaven that exists within us21 and around us, right now, at this very moment.22
Jesus's disciples found this hard to accept. Nothing could persuade them from…
The Lord's Prayer. To continue reading, click on page 2 at the bottom.
But very early on the first day of the week they went to the tomb, taking with them the spices that they had prepared. 2 They found that the stone had been rolled away from the tomb; 3 And, on going into it, they could not find the body of the Lord Jesus. 4 While they were at a loss to account for this, all at once two men stood beside them, in dazzling clothing. 5 But, when in their fear the women bowed their faces to the ground, the men said to them: "Why are you looking among the dead for him who is living?"
6 "He is not here; but he has risen. Remember how he spoke to you before he left Galilee: 7 How he said that the Son of Man must be betrayed into the hands of wicked men, and be crucified, and rise again on the third day." 8 Then they remembered the words of Jesus, 9 And, on returning from the tomb, they told all this to the eleven and to all the rest.
10 There were Mary of Magdalene, and Joanna, and Mary, the mother of James. The other women, too, spoke about this to the apostles. 11 What they said seemed to the apostles mere nonsense, and they did not believe them. 12 But Peter got up and ran to the tomb. Stooping down he saw nothing but the linen wrappings, and he went away, wondering to himself what had taken place.
13 It happened that very day that two of the disciples were going to a village called Emmaus, which was about seven miles from Jerusalem, 14 Talking together, as they went, about all that had just taken place. 15 While they were talking about these things and discussing them, Jesus himself came up and went on their way with them; 16 But their eyes were blinded so that they could not recognize him.
17 "What is this that you are saying to each other as you walk along?" Jesus asked. They stopped, with sad looks on their faces, 18 And then one of them, whose name was Cleopas, said to Jesus: "Are you staying by yourself in Jerusalem, that you have not heard of the things that have happened there within the last few days?"
19 "What things do you mean?" asked Jesus. "Why, about Jesus of Nazareth," they answered, "who, in the eyes of God and all the people, was a prophet, whose power was felt in both his words and actions; 20 And how the chief priests and our leading men gave him up to be sentenced to death, and afterwards crucified him."
21 "But we were hoping that he was the destined deliverer of Israel; yes, and besides all this, it is now three days since these things occurred. 22 And what is more, some of the women among us have greatly astonished us. They went to the tomb at daybreak.
23 And, not finding the body of Jesus there, came and told us that they had seen a vision of angels who told them that he was alive. 24 So some of our number went to the tomb and found everything just as the women had said; but they did not see Jesus."
25 Then Jesus said to them: "O foolish men, slow to accept all that the prophets have said! 26 Was not the Christ bound to undergo this suffering before entering upon his glory?" 27 Then, beginning with Moses and all the prophets, he explained to them all through the scriptures the passages that referred to himself.
28 When they got near the village to which they were walking, Jesus appeared to be going further; 29 But they pressed him not to do so. "Stay with us," they said, "for it is getting towards evening, and the sun is already low." So Jesus went in to stay with them.
30 After he had taken his place at table with them, he took the bread and said the blessing, and broke it, and gave it to them. 31 Then their eyes were opened and they recognized him; but he disappeared from their sight. 32 "How our hearts glowed," the disciples said to each other, "while he was talking to us on the road, and when he explained the scriptures to us!"
33 Then they immediately got up and returned to Jerusalem, where they found the eleven and their companions all together, 34 Who told them that the Master had really risen, and had appeared to Simon. 35 So they also related what had happened during their walk, and how they had recognized Jesus at the breaking of the bread. 36 While they were still talking about these things, Jesus himself stood among them, and said: "Peace be with you."
37 In their terror and alarm they thought they saw a spirit, 38 But Jesus said to them: "Why are you so startled? And why do doubts arise in you minds? 39 Look at my hands and my feet, and you will know that it is I. Feel me, and look at me, for a spirit has not flesh and bones, as you see that I have."
40 After saying this he showed them his hands and his feet. 41 While they were still unable to believe it all for their joy, and wondering if it were true, Jesus said to them: "Have you anything here to eat?" 42 They handed him a piece of broiled fish, 43 And he took it and ate it before their eyes.
44 "This is what I told you," he said, "when I was still with you—that everything that had been written about me in the law of Moses, the prophets, and the psalms, must be fulfilled." 45 Then he enabled them to understand the meaning of the scriptures, saying to them: 46 "Scripture says that the Christ should suffer, and that he should rise again from the dead on the third day, 47 And that repentance for forgiveness of sins should be proclaimed on his authority to all the nations—beginning at Jerusalem. 48 You yourselves are to be witnesses to all this.
49 And now I am myself about to send upon you that which my Father has promised. But you must remain in the city of Jerusalem until you have been invested with power from above." 50 After this, Jesus led them out as far as Bethany, and there raised his hands and blessed them. 51 As he was in the act of blessing them, he left them and was carried up into heaven. 52 They bowed to the ground before him and returned to Jerusalem full of joy; 53 And they were constantly in the temple courts, blessing God.
To read Chapter 23 of the Gospel of Luke, please The Gospel of Luke – 23.
This Online New Testament Gospel of Luke is excerpted from the book The Living Hour: The Lord's Prayer for Daily Life (with New Century Gospels). Including over 200 bookmarked citations from the canonical Gospels, this Progressive Christian book appeals to the Unitarian spirit at the heart of all faiths.
Challenge your perceptions on the Gospel of Christ, Jesus's parables, and the Kingdom of God by purchasing The Lord's Prayer book today. Produced by LivingHour.org, a Thailand-based small press dedicated to publishing unique Learning Easy Thai Language Books, as well as works on progressive spirituality.