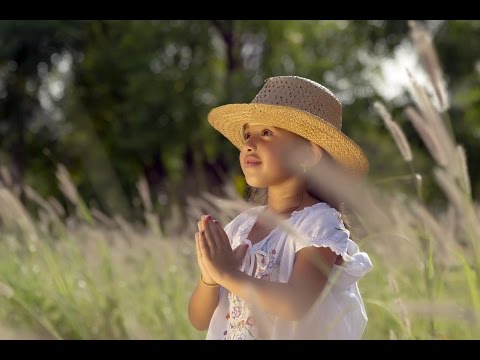 Introduction…
The Living Hour: The Lord's Prayer for Daily Life takes a fresh and non-dogmatic look at the Lord's Prayer to reveal new perspectives on the esoteric teachings of Jesus of Nazareth.  It is an SBNR book for Progressive Christians, Unitarians, Agnostics, & all spiritual seekers interested in discovering a more joyful and fulfilling life…
Henry David Thoreau, tucked away in his Walden cabin, famously said that most of us lead lives of quiet desperation. That was in 1845. Today, things are not so quiet. Anxiety and depression are regular rites of passage from which millions never graduate. Civility meanwhile has long been dropped from our national discourse. It's a sad indictment of a country where so many pride themselves in a Christian heritage. We have the highest levels of church attendance in the world. Almost eighty percent of us say that we believe in the gospel of Jesus Christ. Yet, where is our joy? Where is our vitality? Where is our peace of mind?
The Son comes to complete our happiness in this life,1 yet it's clear not many are receiving "the good news". Instead, we are sold a gospel that forsakes the living hour for a future heavenly reward: a spiritual reckoning that asks for little and receives even less in return. Simply accept Jesus Christ as your savior, we are told, and you'll be hanging out with the good Lord for eternity. If it were only so easy.2
Jesus of Nazareth didn't teach the idler's path to God. He said that because much has been given us, much is expected.3 He described the kingdom of heaven as a place that doesn't suffer fools.4 And he asked that his followers become as perfect as their Father in heaven5 ––a seemingly impossible task, if it were not for the fact that all things are possible with the help of God.6
The first step toward perfection, according to Jesus, is to love God with all our heart, soul, and mind.7 The mind gets short shrift from many Christians today. We forget that Jesus amazed people with both his miracles and his wits.8 All who listened to him marveled at his intelligence and his answers. He was a man, we are told, whose wisdom grew as he grew in years.  Only after reaching maturity did his intellect surpass that of the legendary King Solomon.9
Clear thinking is essential for Christians because Jesus asks that we decide for ourselves what is right.10 Making those correct choices requires intelligence and learning, as well as faith and a loving heart. God did not bless us with extraordinary minds, whose complexity dwarfs that of any computer, only to have us park them in storage. Instead, we are called to develop our logic and reason—to transform our minds into Christ's "winnowing fans." So that the chaff might be removed from the wheat11 the dead teachings from the living Word.
Like Jesus, we are asked to sweep away the dictates of the billy-club faithful, the literalists whose passion for scripture12 is but another form of idolatry. The Pharisees and Sadducees may be historical footnotes, but their modern day equivalents litter the airwaves and pulpits of America—preachers of wealth and brimstone who chop up Biblical passages to feed prosperity theologies and end–time prophecy. And who bludgeon the confused with decrees on personal behavior, sexual orientation, and the evils of science. Like the "hypocrite" teachers before them, they turn the kingdom of heaven in our faces—refusing to enter that realm themselves, while barring entrance to those who try to do so.13
Christ comes bringing both love and truth,14 but discerning the truth has never been easy. Jesus's first followers failed rather dramatically. Instead of pouring his "new wine" into fresh bottles,15 they refused to give up their Old Testament belief system that the Father plays favorites: that the people of Israel were God's chosen, and that they would soon be rewarded with an earthly kingdom ruled by Christ, the Son of David.16
Jesus didn't buy into their narrative. He was all about breaking Israel's religious traditions, not preserving them.17 Rather than toe the Mosaic line, he replaced the law of an "an eye for an eye" with turn the other cheek, and "honor thy father and mother" with honor only thy Father in heaven.18 He revealed the hypocrisy of sin-based laws and punishments.19 And most importantly, Jesus taught that God's kingdom was no longer a future reward for the race of Abraham; but the divine birthright of all mankind, since the beginning of the world.20 If we had the eyes to see and the faith to believe, Christ would reveal the kingdom of heaven that exists within us21 and around us, right now, at this very moment.22
Jesus's disciples found this hard to accept. Nothing could persuade them from…
The Lord's Prayer. To continue reading, click on page 2 at the bottom.
In Albert Camus' novel The Plague, there is a curious character named Tarrou who organizes the volunteer sanitary teams in the city of Oran, a town afflicted by the bubonic plague. He also assists the lead doctor in his rounds helping patients. Tarrou does this for no other reason he says than his code of morals, which he defines as "common decency".
A little bit later in the book, though, he mentions to the doctor that he is driven by the desire to become a saint. The doctor is shocked by this pronouncement and replies, "But you don't believe in God."
To which Tarrou replies, "Exactly! Can one be a saint without God?"
No answer is explicitly provided by Camus or his characters, but on finishing the novel the reader has the feeling that indeed one can become a saint without God. But how can this be if we hold to the belief that God and sainthood are inextricably linked? The idea that an atheist can become a saint will sound absurd to many Catholics and Christians.
The answer lies in a saying that the renowned psychologist Carl Jung had engraved above the front door of his home and on his tombstone: Vocatus atque non vocatus deus aderit. These Latin words are derived from the oracle of Delphi and translate to, "Invoked or not invoked, God is present." Or what we might paraphrase enigmatically as, "With or without God, the Christ is present."
Progressive Christians would be wise to take this message to heart, spending less time looking back toward scripture or forward towards heaven, and spending more time looking directly at ourselves and our neighbors, working with our daily bread in a spirit of righteousness (aka common decency) as we joyfully seek the Kingdom at hand.1
If we do that everything else will be added to us and fall into place, including the recognition that God has been with us all along, providing us with what we've needed to grow, whether we've asked for it or not.
—-
To read about William Blake, poetry, and the power (or lack thereof) of words, please go to: Heaven in a Wildflower.
Gain fresh insight into the Lord's Prayer. Read our free online book The Lord's Prayer for Daily Life. The prayer's hidden teachings will enrich and inspire you. Click the following link to begin reading the Living Hour book now: The Lord's Prayer.
"All these are the things for which the nations are seeking, and your heavenly Father knows that you need them all. But first seek his kingdom and the righteousness that he requires, and then all these things shall be added for you. Therefore do not be anxious about tomorrow, for tomorrow will bring its own anxieties. Every day has trouble enough of its own." – Matt 6:32-34 [↩]
Any series on the Founding Fathers and Christianity would be remiss without addressing the topic of slavery. For us today it seems amazing that such enlightened men, who demanded liberty and freedom for themselves, couldn't see the hypocrisy in keeping slaves. But many of the Founding Fathers did clearly see the evil of the slave trade and bore no illusions as to themselves being masters over another race.
For some perspective on this matter, we turn to Patrick Henry, the former governor of Virginia, who is famously remembered for his "Give me Liberty, or give me Death!" speech, which was a call to arms against the oppressive British government. The following passage from Patrick Henry is taken from a letter to a friend who had sent him a book condemning the slave trade. What is especially poignant in this commentary (for the modern reader) is Henry's observation of the great divide that exists between what Christians know is wrong in their heads, and what they actually reject as wrong in real life. It is great chasm that still exists today, even among Progressive Christians.
I take this opportunity to acknowledge the receipt of Anthony Benezet's book against the slave trade. I thank you for it. It is not a little surprising that the professors of Christianity, whose chief excellence consists in softening the human heart, and in cherishing and improving its finer feelings, should encourage a practice so totally repugnant to the first impressions of right and wrong.
What adds to the wonder is that this abominable practice has been introduced in the most enlightened ages. Times that seem to have pretensions to boast of high improvements in the arts and sciences, and refined morality have brought into general use, and guarded by many laws, a species of violence and tyranny, which our more rude and barbarous, but more honest ancestors detested.
Is it not amazing that at a time when the rights of humanity are defined and understood with precision in a country, above all others, fond of liberty, that in such an age and in such a country, we find men professing a religion the most humane, mild, gentle and generous, adopting a principle as repugnant to humanity, as it is inconsistent with the bible, and destructive to liberty? Every thinking, honest person rejects slavery in theory, yet how few in reject it in real life from conscientious motives!1
—
Read the next article in our series on the Founding Fathers: Thomas Jefferson on Jesus, Religion, & Reason.
Gain fresh insight into the Lord's Prayer. Read our free online book The Lord's Prayer for Daily Life. The prayer's hidden teachings will enrich and inspire you. Click the following link to begin reading the Living Hour book now: The Lord's Prayer.
The above passage from Patrick Henry was edited lightly to make it easier to read by the modern reader. [↩]
This week in our special series on the Founding Fathers, we begin with the revolutionary Thomas Paine, a statesman who often was ostracized for his SBNR (Spiritual But Not Religious) views on Christianity, God, and religion. Like a true Progressive Christian, Paine tried to encourage forward progress in all aspects of the individual life and the life of the nation. His work The Rights of Man remains a testament to his enlightened perspective on the nature of public rights versus those of a government, while his famous pamphlet Common Sense reminds us still today, to our chagrin, how uncommon "common sense" truly is.
The following passage comes from "To The People of England" included in The Writings of Thomas Paine, Volume I. Here we find Paine discussing one of his favorite topics, national honor, from the simple perspective of common decency. As is so often the case with the writings of the Founding Fathers, Paine's commentary remains as relevant today as when it was written>
There is an idea that exists in the world known as national honor, and this, falsely understood, is often times the cause of war. In a Christian and philosophical sense, mankind seems to have stood still at individual civilization, and to retain as nations all the original rudeness of nature. Peace by treaty is only a cessation of violence for a reformation of sentiment. It is a substitute for a principle that is wanting and ever will be wanting till the idea of national honor be rightly understood. As individuals we profess ourselves Christians, but as nations we are heathens, Romans, and what not.
I remember the late admiral Saunders declaring in the House of Commons, and that in the time of peace, "That the city of Madrid laid to ashes was not a sufficient atonement for the Spaniards taking off the rudder of an English sloop of war." I do not ask whether this is Christianity or morality, I ask whether it is decency? Whether it is proper language for a nation to use? In private life we call it by the plain name of bullying, and the elevation of rank cannot alter its character. It is, I think, exceedingly easy to define what ought to be understood by national honor, and that is this:
What is the best character for an individual is the best character for a nation; and wherever the latter exceeds or falls beneath the former, there is a departure from the line of true greatness.1
—
Read the next article in our series on the Founding Fathers: Patrick Henry & The Christian Divide.

Gain fresh insight into the Lord's Prayer. Read our free online book The Lord's Prayer for Daily Life. The prayer's hidden teachings will enrich and inspire you. Click the following link to begin reading the Living Hour book now: The Lord's Prayer.
Some small edits were made in the above passage from Thomas Paine to make it easier to read by modern readers. [↩]