Tom Robbins is the kind of author who people often say you either love or hate. All things considered, that is probably the best kind of author to be, as it reflects that level of truth telling which always inspires radically opposing emotions in others. Robbins is also the kind of author that we at The Living Hour would identify as an excellent example of the SBNR Progressive Christian, even though he would undoubtedly not describe himself in such terms. Regardless, Robbins displays the kind of attitude, wisdom, and joie de vivre that we admire.
The following are selected quotes from Tom Robbins covering the subject of God, religion, and the art of living:
**"A sense of humor…is superior to any religion so far devised."
**"We waste time looking for the perfect lover, instead of creating the perfect love."
**"If by the quarter of the twentieth century godliness wasn't next to something more interesting than cleanliness, it might be time to reevaluate our notions of godliness."
**"What difference does it make if the Gospel is mostly a lie? It's an engrossing story and the words of its hero are excellent words to live by, even today."
**"If you believe in peace, act peacefully; if you believe in love, acting lovingly; if you believe every which way, then act every which way, that's perfectly valid – but don't go out trying to sell your beliefs to the system. You end up contradicting what you profess to believe in, and you set a bum example. If you want to change the world, change yourself."
**"Curiosity, especially intellectual inquisitiveness, is what separates the truly alive from those who are merely going through the motions."
**"All depression has its roots in self-pity, and all self-pity is rooted in people taking themselves too seriously."
**"Anyone who maintains absolute standards of good and evil is dangerous. As dangerous as a maniac with a loaded revolver."
**"Solace? That's why God made fermented beverages and the blues."
**"I believe in nothing, everything is sacred. I believe in everything, nothing is sacred."
What might Tom Robbins say if he were a Zen teacher? Click on Zen to find out!
—
Gain fresh insight into the Lord's Prayer. Read our free online book The Lord's Prayer for Daily Life. The prayer's hidden teachings will enrich and inspire you. Click the following link to begin reading the Living Hour book now: The Lord's Prayer.
If you appreciate the work of LivingHour.org, please support us today by linking to our website. We also welcome your financial support. You can make your secure online donation via PayPal by clicking the following icon: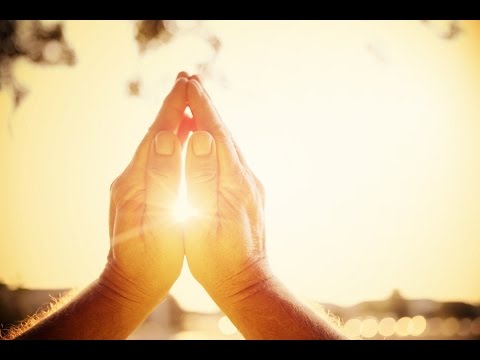 Chapter 1
Our Father who art in
heaven…
(Understanding Our Relationship to God)
The Lord's Prayer begins with an idea that seems easy enough to understand. Jesus wants to establish God as our heavenly Father, and we as his children. What we often fail to notice though is what Jesus doesn't say—yet what he leaves out is just as important. What Jesus doesn't say is that we should pray to God as "My Father." We are taught to address him as "Our Father" because prayer is not about individualism. It is not a private wish factory,1 churning out favors so that we can escape the hardships of life. Its purpose is to bring us together:2 to bring unity to our relationship with God and his creation.3
But why does Jesus describe God as a father figure? Why not "Our Mother" or "Our Creator"? Or why not just say "Our God"? Before trying to answer this, we need to recognize that our lives are defined by our relationships: the good and the bad. The roads we've taken have been paved by the arguments, joys, sadness, and desires we've shared with our family and friends. These roads though frequently do not lead to Christ or the kingdom of God.4 So Jesus demands that we tear them up.
He challenges us to hate our fathers, mothers, brothers, and sisters, and abandon the life we've come to know.5 It's an alarming request. If a preacher ordered his followers to do that today, we would call him a cult leader or religious crackpot. So what are we to make of this demand?
It's doubtful that early Christians manufactured this teaching, since it directly opposes the Mosaic law of honoring thy parents. Yet the message seems to clearly contradict Christ's gospel of love.6 Why are we to love our neighbors as ourselves but then hate our families? Let's first step back for a moment and consider Jesus's larger teaching methods. After all, this isn't the only time in the Gospels that he makes demands that seem outlandish or unrealistic. For example, how many of us are really prepared to sell our possessions and give everything to the poor?7
As a spiritual teacher, Jesus had a keen understanding of human nature and the mind. He knew that most of his followers lived hopelessly one sided lives—their attachments to material things and family always seeking primacy. It is no different with us today. So to break these attachments, Jesus plays a clever psychological game. He demands our exact opposite behavior: in other words, hating our parents (while loving God alone); and abandoning our worldly goods (while earning treasures in heaven).
But we have to remember that this is only a temporary mind game. Jesus doesn't expect us to turn our backs on our families forever or take vows of abject poverty. His hope is that these harsh commands will serve as an internal baptism of fire.8 And that as the flames rise up, they will be doused with the living water of the Holy Spirit,9 so that we will emerge from the ashes as harmonious new creations—instinctively knowing what things to render Caesar and what things to render God.10
To bring this new being to term, Jesus couldn't refer to God simply as an abstraction. He had to make God tangible to us in a very human way—that is, as a parent. He also had to contend with Old Testament scripture. In matters related to "religion," Jesus knew a lighter touch was needed than that which he used when dealing with our earthly attachments. For example, even though he turns many Mosaic laws on their head, his ministry wouldn't have gotten very far had he gone around telling Israel to hate the prophets. He also couldn't ignore the wisdom contained in Jewish scripture.11
So Jesus hit upon an ingenious solution. He told his followers that…
The Lord's Prayer. To continue reading, click on page 2 at the bottom.
Chapter 2
Hallowed be thy name…
(Understanding God's Identity)
Jesus establishes God as a heavenly father figure, but that's not enough for most of us. Without a name, he seems lost in abstraction. Try as we might, we simply can't bring him into view. There is only the vague presence of someone hovering around us—like the adult of a Charlie Brown Peanuts Special, always outside the frame, speaking in a strange indecipherable language. Jesus understands our predicament, but unlike Moses, who chiseled the Word to fit the hardness of our hearts,1 he isn't going to bend the gospel around our weaknesses. He'll allow for the idea that God has a name, but he isn't about to tell us what it is.
Why the secrecy? Because Jesus understood that once God is given a name such as Yahweh or Elohim, it doesn't take long before we start asking for special favors.2 Jesus, as we know, wanted to break the belief in a God that plays favorites. He wanted his followers to realize that in the Father's eyes all races of people are equal: the gospel of Christ beating at the heart of all true religions. "He who is not against us are for us,"3 proclaimed the carpenter's son. That includes Buddhists, Muslims, Taoists, Jews, and others. What we label ourselves isn't important as long as we follow Christ's gospel of love, charity, and good works—as long as we climb the mountain and live up to our potential as God's children.
Our journey though is hard and steep—especially at the beginning—which is why when churches offer a shortcut to the kingdom of heaven we are quick to accept. It's quite comforting to think that Jesus did all the legwork, and that we can just coast into heaven on the belief that he is our savior. Unfortunately, Jesus never made such a claim. In fact, he makes it quite clear that he expects us to do our own walking, carrying our own crosses.4 The obstacles we face on the way are our responsibility to remove because, more often than not, they are of are own making.
One obstacle to the kingdom is our habit of seeking God from without rather than within. In Old Testament days, this habit regularly took the form of idol worship. Today it is much the same, except we've replaced the golden calf with images of Jesus of Nazareth—fetishizing his likeness in our churches, art work, books, and car ornaments.
We've fallen into this trap because Jesus, while being cagey about God's name, says that salvation is to be found through his own "name".5 As usual, we have to be careful of taking Jesus's reported words too literally. It is clear that he never wanted to be personally honored for the things he did.6 Throughout the Gospels he shuns the ego–trip, cherishing anonymity over fame.7 He even goes so far as to tell the disciples not to call him "good,"8 while urging secrecy from those whom he heals.9
When Jesus talks of Christ, God, or the kingdom of heaven, he always speaks in metaphors and parables,10 expecting us to seek the deeper meaning. When Jesus says that he is the pathway to the Father,11 he is not talking as Jesus of Nazareth but as the Christ child who lives in us all. He is calling each of us to turn our attention inward, to reconnect with that child through the power of the Holy Spirit.12 What he is not doing, is asking us to bow down and praise him, or go through life as spiritual automatons asking, "What would Jesus do?" If we are to kneel before anyone it is our neighbor, so as to wash their feet and honor them as sons and daughters of the Lord.13
This teaching has always been a pretty hard one to…
The Lord's Prayer. To continue reading, click on page 2 at the bottom.
Chapter 9
As we forgive those who
trespass against us…

(Removing Our Hindrances, Part II)
Removing the hindrances that block the coming of Christ involves more than just seeking forgiveness. It means giving forgiveness, too. And that can be pretty tough sometimes. As Christians we often think that unless punishments are meted out swiftly and severely our communities will turn into modern day Sodoms & Gomorrahs.
In America this fear fuels our continuation of the death penalty, world record incarceration rates, and overflowing court dockets. There is not a lot of forgiveness going around—to put it mildly. Christians know (or should know) that these actions run contrary to the teachings of Jesus and our faith. But we justify our behavior by revisiting Old Testament laws.
An "eye for an eye" makes so much better sense, because it is like a balancing of the ledger books. And it feels a lot better, too. Because it satisfies our desire for revenge. But playing tit for tat doesn't balance our offenses before God. The book of life is not a ledger of rights vs. wrongs; it is a story of forgiveness and hope. And unless we forgive others, the forgiveness we ask of the Father will not be given.1 For it has, in fact, never been heard.
To better explain this, let's return to the parable of water. We already know that water follows the path of least resistance. It also has another defining characteristic: it seeks its own level. This means that when water flows into a container (be it a cup, lake, or pool) it rises to a height that is level all around. Likewise, the Holy Spirit seeks its own level within of us. And its height is largely determined by our ability to forgive others, just as God forgives us.2
When we refuse to grant forgiveness, the water of the Holy Spirit dries to dust—the same dust that Jesus writes in when the angry crowd seeks to stone the adulteress.3 The dust we shuffle through daily, when we demand that others pay for their offenses and failures to live up to our expectations.
In our anxiousness for retribution, we forget that ultimately every offender pays for the offense that matters most: trespassing against the Holy Spirit.4 And the payment levied by God is that person's continued separation from his kingdom and a life more abundant.
We must remember that an individual's spiritual journey is long and hard, and no journey is the same. When we lose patience and are quick to judge others, we should recall how "slow to learn"5 the apostles were. Yet slow to learn doesn't mean can't learn. Christ's wisdom is a seed that grows differently in every person. Even God does not know how and when it will grow inside us.6 But grow it will if we have the faith to let the will of the Father run its course, and don't act as hindrances in its way.
It might seem impossible to forgive someone who has wronged us "seventy times seven times".7 Because it feels like we are letting the offender off the hook. But actually we are leaving ourselves of the hook; releasing ourselves from the anger, frustration, disappointment, and superiority that often accompany our judgments.
A few chapters ago, we mentioned that we can take…
The Lord's Prayer. To continue reading, click on page 2 at the bottom.
William James once remarked that while scientists often possess no religious creed, their temper is devout. In other words, most scientists are deeply awed by the majesty of the universe. Thus they approach their work in a way that is earnest, patient, and humble before the face of the world's grand complexity–regardless of whether or not they possess a religious faith.
These days it often seems that only the scientist retains a devout temper. A coarsening of discourse and temperament has invaded not only our popular media and politics, but our workplaces and even, at times, our churches–with preachers letting their egos get the better of them and using the power of the pulpit not to guide parishioners toward the Christ within, but to transform themselves into what Mark Twain might have called the braying ass.
If humankind is indeed a microcosm of the universe, we need to begin approaching our friends, neighbors, colleagues, and family with a devout temperament equal (if not surpassing) that which the scientist shows his work–recognizing that there is a grand complexity at work within each and every one of us, and that it is our calling to assist and be a part of the smooth working of that system–to grease the wheels, as it were, and not throw wrenches into the gears. Today we have become more or less a society of wrench throwers, and we are paying the price in our economy, or families, and our communities.
Jesus said that the most important commandment was to love the Lord thy God with all our hearts and minds1 because this is an act which creates a devout temperament; and a devout temper is the first step toward making his Father's Kingdom Come.
——
To read about Jack Kerouac and what Beat means please go to: God is Pooh Bear.
Gain fresh insight into the Lord's Prayer. Read our free online book The Lord's Prayer for Daily Life. The prayer's hidden teachings will enrich and inspire you. Click the following link to begin reading the Living Hour book now: The Lord's Prayer.
"Teacher, what is the great commandment in the law?" 37 His answer was: "Thou shalt love the Lord thy God with all thy heart, and with all thy soul, and with all thy mind." 38 This is the great first commandment. – Matt 22:36-38 [↩]
Towards the very end of Jack Kerouac's classic novel On the Road, he writes several memorable lines, which he read famously on The Steve Allen Show in 1956. One passage is as follows:
"In Iowa I know by now the children must be crying in the land where they let the children cry, and tonight the stars'll be out, and don't you know that God is Pooh-Bear?…
The comment that God is Pooh-Bear has caused a lot of confusion over the years, with many people claiming that Kerouac thinks that God is a fiction. But to believe that Jack Kerouac felt that God was a figment of our imaginations is to terribly misread him. The so called "King of the Beats" felt God intensely, within each and every hobo, wino, and hard-luck soul he met.
Kerouac defined being "beat" as being reduced to the essentials. But what does that really mean? And why was Kerouac so attracted to people who were beat? Those who have read Benjamin Hoff's Tao of Pooh probably have an intimation of the answer. In Hoff's book we learn how Winnie the Pooh is symbolic of the sage who lives in the immediate moment.
When we are reduced to the essentials (beat) we have no choice but to live inside the immediate moment, and thus are close to God, as is revealed by Jesus's parables of spontaneity. Close to God, though, does not translate to Being with God. For that to occur we must let charity, patience, and love drive our actions rather than the demands of the ego.
We must throw ourselves into the spontaneity of Christ (our true selves), as so often Pooh does in service to his friends and neighbors, without ever giving it a second thought.
—-
Gain fresh insight into the Lord's Prayer. Read our free online book The Lord's Prayer for Daily Life. The prayer's hidden teachings will enrich and inspire you. Click the following link to begin reading the Living Hour book now: The Lord's Prayer.
To read about William Butler Yeats and Christ's Second Coming please go to: Jesus's Second Coming.
In Thailand the ubiquitous phrase "mai pen rai" is well known to foreigners who have visited the Kingdom. Used in a variety of situations, mai pen rai is often translated as "never mind" or "it's no big deal" in guidebooks, but a more accurate, albeit wordy, translation would be "this matter is so insignificant, let us not give it another thought." Mai pen rai encapsulates much of what is admirable in the Thai character, and it is a phrase that one expects Jesus would have used liberally had it been available to him.
Mai pen rai1 is perhaps most commonly used as a substitute for "you're welcome," a phrase which basically has no equivalent in the Thai language. You're welcome is also a phrase that we never see Jesus using in the Gospels. The reason for this is that you're welcome is really a command. You are welcome to do what? You're welcome to return my kindness some day; that's what. In other words, you're welcome carries with it the feeling of "you owe me".
That is not how Jesus (or Buddha) taught us to perform kindness and charity. Instead the prophet taught us to act kindly with no expectation of anything in return. We are to behave kindly because that is what we are expected to do as Sons and Daughters of God. Kindness is part of our divine natures, thus when acting kindly and generously we are tapping into that divinity.
It is for similar reasons that Thais never developed an equivalent phrase for you're welcome. Behaving with kindness and generosity is expected of you because that is the way good people behave, and you are expected to be a good person. Mai pen rai is thus the perfect response to those who thank us. It takes the ego out of our charity and kindness, erasing the idea that there is anything special about it, and casting away any notion that we desire something in return.
Mai pen rai is ultimately an SBNR (Spiritual But Not Religious) term, and one which all Westerners (especially Progressive Christians) could benefit by using daily.
—
Go to Amazon.com to purchase the e-book version of LivingHour.org's book for Thai language learners by clicking the following link: The Original Thai-English Language Cognate Dictionary & Learning Tool.
Or purchase the Smashwords Thai Learning Edition for your Palm Pilot, Sony Reader, Nook, iPhone, or other portable device. Come back soon for information on buying the print edition.
Also spelled mai pehn rai, mai ben rai, and mai bpen rai [↩]
Ever since professional provocateur Christopher Hitchens published God is Not Great: How Religion Poisons Everything he has become the patron saint of 21st century atheism. But is Hitchens really an atheist? Here at LivingHour.org we've always suspected no; that Hitchen's diatribes were directed toward simply the literal sects of religion and those who anthropomorphize God as an old man in the clouds, living in a gated community with pearly gates.
Hitchens is currently starring in the new documentary Collision, with Pastor Douglas Wilson. Unfortunately, like most 'religious' experts who battle Hitchens, Wilson tries to out-intellectualize the Vanity Fair writer, fails miserably, and ultimately the whole debate devolves into two peacocks pruning. To promote their new movie, Hitchens and Wilson published opposing articles in today's Huffington Post. Hitchen's post is titled Religion Is Absurd, while Wilson's counterpoint is elegantly titled Atheists Suck at Being Atheists.
In Hitchen's article, the 'atheist' finally lets it slip that he is indeed not an atheist. He writes:
The great cultural question before us is therefore this: can we manage to preserve what is numinous and transcendent and ecstatic without giving any more room to the superstitious and the supernatural.
Numinous? Transcendant? Ecstatic? Let's quickly run down what these terms mean. Numinous: describes the presence or power of a divinity. Transcendent: beyond and outside the ordinary range of human experience or understanding. Ecstatic: a feeling of great rapture, often used to describe a religious experience. These are all terms not commonly associated with atheism, but rather the Spiritual But Not Religious, which we suspected Hitchens of being all along (and whether he comes out and admits it or not).
——
Gain fresh insight into the Lord's Prayer. Read our free online book The Lord's Prayer for Daily Life. The prayer's hidden teachings will enrich and inspire you. Click the following link to begin reading the Living Hour book now: The Lord's Prayer.
In this final installment of our special series on the Founding Fathers and their thoughts on God, Religion, & the Divine, we move to farmer, politician, and guerilla revolutionary leader Ethan Allen, who perhaps is best known for leading the Green Mountain Boys (and other fighters) in their raid and capture Fort Ticonderoga, a strategic victory which severely hampered communication between the northern and southern units of the British army.
Like Thomas Jefferson and Benjamin Franklin, Ethan Allen might be best described as a Progressive Christian Deist who believed reason must take a paramount place in religious activity. The following passage is taken from Section IV of Ethan Allen's book, Reason: The Only Oracle of Man (1784), and deals with the subject of prayer. In synch with the philosophy of prayer that guides our free book The Living Hour: The Lord's Prayer for Daily, Allen writes:
Whoever has a just sense of the absolute perfection of God, and of their own imperfection, and natural subjection to his providence, cannot but from thence infer the impropriety of praying or supplicating to God, for this, that, or the other thing; or of remonstrating against his providence: inasmuch, as "known to God are all our wants;" and as we know, that we ourselves are inadequate judges of what would be best for us, all things considered.
To pray for any thing, which we can obtain by the due application of our natural powers, and neglect the means of procuring it, is impertinence and laziness in the abstract; and to pray for that which God in the course of his providence, has put out of our power to obtain, is only murmuring against God, and finding fault with his providence, or acting the inconsiderate part of a child; for example, to pray for more wisdom, understanding, grace or faith; for a more robust constitution, handsomer figure, or more of a gigantic size, would be the same as tolling God, that we are dissatisfied with our inferiority in the order of being; that neither our souls nor bodies suit us; that he has been too sparing of his beneficence; that we want more wisdom, and organs better fitted for show, agility and superiority.
But we ought to consider, that "we cannot add one Cubit to our stature," or alter the construction of our organic frame; and that our mental talents are finite; and that in a vast variety of proportions and disproportions, as our Heavenly Father in his order of nature, and scale of being saw fit; who has nevertheless for the encouragement of intelligent nature ordained, that it shall be capable of improvement, and consequently of enlargement; therefore, "whosoever lacketh wisdom," instead of "asking it of God," let him improve what he has, that he may enlarge the original stock; this is all the possible way of gaining in wisdom and knowledge, a competency of which will regulate our faith. But it is too common for great faith and little knowledge to unite in the same person; such persons are beyond the reach of argument and their faith immovable, though it cannot remove mountains.
The only way to procure food, raiment, or the necessaries or conveniences of life, is by natural means; we do not get them by wishing or praying for, but by actual exertion; and the only way to obtain virtue or morality is to practice and habituate ourselves to it, and not to pray to God for it: he has naturally furnished us with talents or faculties suitable for the exercise and enjoyment of religion, and it is our business to improve them aright, or we must suffer the consequences of it. We should conform ourselves to reason, the path of mortal rectitude, and in so doing, we cannot fail of recommending ourselves to God, and to our own consciences. This is all the religion which reason knows or can ever approve of.
—
Gain fresh insight into the Lord's Prayer. Read our free online book The Lord's Prayer for Daily Life. The prayer's hidden teachings will enrich and inspire you. Click the following link to begin reading the Living Hour book now: The Lord's Prayer.
If you appreciate the work of LivingHour.org, please support us today by linking to our website. We also welcome your financial support. You can make your secure online donation via PayPal by clicking the following icon:
This week in our special series on the Founding Fathers, we return to Thomas Jefferson, who likely wrote more on the subjects of God, Christianity, and Religion than any of the other Americans we attribute "founding father" status. Indeed Jefferson went so far as to famously write The Jefferson Bible, or The Life and Morals of Jesus of Nazareth, in an attempt to clear up many of the misconceptions he felt surrounded the Nazarene and were being promulgated by the Church. As such, Thomas Jefferson might genuinely be considered the Father of SBNR (Spiritual But Not Religious) Progressive Christianity in America.
The following passage is not taken from The Jefferson Bible, but rather a letter written to a young man named Peter Carr, studying in Paris. In this letter (dated Aug. 10, 1787) Jefferson offers his advice on Carr's ongoing education, and in the excerpt below, on the subjects of religion, reason, and the person known as Jesus of Nazareth.
Religion. Your reason is now mature enough to examine this object. First thing, rid yourself of all bias that favors novelty and singularity of opinion. Indulge them in any other subject except that of religion. It is too important, and the consequences of error may be too serious. On the other hand, shake off all the fears and servile prejudices under which weak minds are submissively crouched. Fix reason firmly in her seat, and call to her tribunal every fact, every opinion. Question with boldness even the existence of a god; because, if there be one, he must more approve of a homage of reason than that of blindfolded fear.
You will naturally want to examine first the religion of your own country. Read the old testament bible then, as you would read the books of the great philosophers. The facts which are within the ordinary course of nature you will believe on the authority of the writer, as you would with the writers of other great works. The testimony of the writer weighs in their favor when the laws of nature do not contradict them. But those facts in the bible which contradict the laws of nature must be examined with more care, and under a variety of perspectives.
You will next want to read the new testament. It is the history of a personage called Jesus. Keep in your eye the pretensions of those who say he was begotten by God, born of a virgin, suspended and reversed the laws of nature at will, and ascended bodily into heaven: and of those who say he was a man of illegitimate birth, of a benevolent heart, enthusiastic mind, who set out without pretensions to divinity, ended up believing them, and was punished capitally for sedition by being crucified according to the Roman law.
Regarding books that discuss these matters, keep your reason firmly on the watch when reading them all. Do not be frightened from your inquiry by any fear of it's consequences. If it ends in a belief that there is no God, you will still find incitements to virtue and the love of others. If you find reason to believe there is a God, a consciousness that you are acting under his eye, and that he approves you, will be a vast additional incitement; for if there be a future state, the hope of a happy existence in that increases the appetite to deserve it. And if it turns out that you believe Jesus was also a God, you will be comforted by a belief in his aid and love.
But I repeat that you must lay aside all prejudice on both sides, and neither believe nor reject anything because any other people or institutions have rejected or believed it. Your own reason is the only oracle given you by heaven, and you are answerable not for the rightness but uprightness of your decisions.1
—
Read the next article in our series on the Founding Fathers: John Adams, Knowledge, & The Character of Literary Men.
Gain fresh insight into the Lord's Prayer. Read our free online book The Lord's Prayer for Daily Life. The prayer's hidden teachings will enrich and inspire you. Click the following link to begin reading the Living Hour book now: The Lord's Prayer.
If you appreciate the work of LivingHour.org, please support us today by linking to our website. We also welcome your financial support. You can make your secure online donation via PayPal by clicking the following icon:
The above passage by Jefferson was slightly edited to make it easier to read by the modern reader [↩]
This week in our special series on the Founding Fathers, we begin with the revolutionary Thomas Paine, a statesman who often was ostracized for his SBNR (Spiritual But Not Religious) views on Christianity, God, and religion. Like a true Progressive Christian, Paine tried to encourage forward progress in all aspects of the individual life and the life of the nation. His work The Rights of Man remains a testament to his enlightened perspective on the nature of public rights versus those of a government, while his famous pamphlet Common Sense reminds us still today, to our chagrin, how uncommon "common sense" truly is.
The following passage comes from "To The People of England" included in The Writings of Thomas Paine, Volume I. Here we find Paine discussing one of his favorite topics, national honor, from the simple perspective of common decency. As is so often the case with the writings of the Founding Fathers, Paine's commentary remains as relevant today as when it was written>
There is an idea that exists in the world known as national honor, and this, falsely understood, is often times the cause of war. In a Christian and philosophical sense, mankind seems to have stood still at individual civilization, and to retain as nations all the original rudeness of nature. Peace by treaty is only a cessation of violence for a reformation of sentiment. It is a substitute for a principle that is wanting and ever will be wanting till the idea of national honor be rightly understood. As individuals we profess ourselves Christians, but as nations we are heathens, Romans, and what not.
I remember the late admiral Saunders declaring in the House of Commons, and that in the time of peace, "That the city of Madrid laid to ashes was not a sufficient atonement for the Spaniards taking off the rudder of an English sloop of war." I do not ask whether this is Christianity or morality, I ask whether it is decency? Whether it is proper language for a nation to use? In private life we call it by the plain name of bullying, and the elevation of rank cannot alter its character. It is, I think, exceedingly easy to define what ought to be understood by national honor, and that is this:
What is the best character for an individual is the best character for a nation; and wherever the latter exceeds or falls beneath the former, there is a departure from the line of true greatness.1
—
Read the next article in our series on the Founding Fathers: Patrick Henry & The Christian Divide.

Gain fresh insight into the Lord's Prayer. Read our free online book The Lord's Prayer for Daily Life. The prayer's hidden teachings will enrich and inspire you. Click the following link to begin reading the Living Hour book now: The Lord's Prayer.
Some small edits were made in the above passage from Thomas Paine to make it easier to read by modern readers. [↩]
In this installment of our series dealing with the Founding Fathers–thoughts on Religion, God, and Progressive Christian living, we turn to John Dickinson, a less widely-known Father from Philadelphia who fought during the American Revolution and served as a Pennsylvania delegate to the First Continental Congress in 1774 and the U.S. Constitutional Convention of 1787. Dickinson is perhaps most famous for his declaration to King George III that Americans were resolved to die free men rather than live slaves.
The following passage is taken from John Dickinson's "Letters from a Farmer in Pennsylvania to the Inhabitants of the British Colonies." Here we find Dickinson, the former Progressive Christian President of Pennsylvania, writing eloquently on the freedom that is granted to us by God, and the vigilance that is required to retain that freedom. His comment regarding how our freedoms can be gradually usurped has special resonance for Americans today.
I am no further concerned in anything affecting America, than any one of you; and when liberty leaves it, I can quit it much more conveniently than most of you. But while that Divine Providence which gave me existence in a land of freedom permits my head to think, my lips to speak, and my hand to move, I shall highly and gratefully value this blessing I've received, and I'll take care that my silence and inactivity shall not give my implied assent to any act, degrading my brethren and myself from the birthright, wherewith heaven itself "hath made us free."
[With Regards to Great Britain] All artful rulers, who strive to extend their power beyond its just limits, try to give to their attempts as much semblance of legality as possible. Those who succeed them may then venture to go a little further; for each new encroachment will be strengthened by the former. In other words, that which is now supported by examples, grows old, and eventually become another example to support fresh usurpations.
A FREE people therefore can never be too quick in observing, nor too firm in opposing the beginnings of alterations in form or reality regarding those institutions established for their security. The first kind of alteration leads to the last. Yet, on the other hand, nothing is more certain than that our forms of liberty may be retained even when the literal substance is gone. In government, as well as in religion, "The letter killeth, but the spirit giveth life."1
—
Read the next article in our series on the Founding Fathers: Thomas Paine on Christianity & True Greatness
Gain fresh insight into the Lord's Prayer. Read our free online book The Lord's Prayer for Daily Life. The prayer's hidden teachings will enrich and inspire you. Click the following link to begin reading the Living Hour book now: The Lord's Prayer.
The above passage from John Dickinson was very lightly edited to make it easier to read by modern readers. [↩]
Continuing with The Living Hour's month-long series on the Founding Fathers' reflections on God, Christianity, and Religion, we move today to some commentary from that SBNR Progressive Christian Benjamin Franklin. The following passage is taken from a letter Franklin wrote to the reverend Ezra Stile in 1790, when Franklin was 84 years old, and Stile was serving as president of Yale College. Here we find Franklin discussing his perspectives on religion and the significance of Jesus of Nazareth.
Considering Franklin is 84, it is especially interesting to note his statement that this is the first time he has been questioned about his religious beliefs. True to form, Ben Franklin's answers reveal the reasonable common sense approach that the candle-maker's son took towards life, as well as the calm and good-natured temperament for which he was well-known.
This correspondence is probably the most definitive one we have on Benjamin Franklin's religion. His "creed" is certainly one worth emulating.
You desire to know something of my religion. It is the first time I have been questioned upon it. But I do not take your curiosity the wrong way, and will try in a few words to gratify it. Here is my creed: I believe in one God, creator of the universe; that He governs it by his providence; that He ought to be worshipped; that the most acceptable service we can render Him is to do good to his other Children. And that the Soul of Man is immortal, and will be treated with justice in another life respecting its conduct in this.

These I take to be the fundamental principles of all sound religions, and I admire them, as you do, in whatever sect I meet them. As to Jesus of Nazareth, my opinion of whom you particularly desire, I think the system of morals and his religion, as he left them to us, to be the best the world has ever seen, or is likely to see. But I believe it has received various corrupting changes, and I am in accord with the present dissenters in England in having some doubts regarding Jesus's divinity: although it is a question I do not dogmatize upon, having never studied it, and think it needless to busy myself with it now, when I expect soon the opportunity of knowing the truth with less trouble.
I see no harm however in it being believed, if that belief has the good consequence, as probably it has, of making his doctrines more respected and better observed. I shall only add respecting myself that having experienced the Goodness of that Being in conducting me prosperously through a long Life, I have no doubt of its continuance in the next, even though I hold not the smallest conceit of meriting such Goodness.1
—
Read the next article in our series on the Founding Fathers: John Dickinson, Divine Providence & Our Freedoms

Gain fresh insight into the Lord's Prayer. Read our free online book The Lord's Prayer for Daily Life. The prayer's hidden teachings will enrich and inspire you. Click the following link to begin reading the Living Hour book now: The Lord's Prayer.
Some very small edits were made to the above passage to make it more easily read by the modern reader. [↩]
Many of the Founding Fathers of the United States could be best described as SBNR (Spiritual But Not Religious) Progressive Christians. We at The Living Hour often look back to them for inspiration, for they were leaders who possessed a solid sense of reason that was backed by an understanding of the divine nature of creation and their place in it. As such, they strongly demonstrated all the characteristics of the truly progressive Christian.
Therefore for the next month, our SBNR Motivational series will be featuring passages from Thomas Jefferson, Benjamin Franklin, Thomas Paine, John Adams, and other early Americans, on the subjects of Christianity, God, and Religion. To get the ball rolling, let's begin with the following passage from Thomas Jefferson, taken from a letter to Moses Robinson, the governor of the Vermont Republic who helped usher Vermont to statehood.
In this passage we find Jefferson commenting on the Christian clergy, the Church, and the State, comments which still are very relevant today. Jefferson's hope that "good sense" will prevail among orthodox Christians is unfortunately still waiting to be realized:
The Eastern States will be the last to come over, because of the dominion of the clergy, who had got a smell of union between Church and State, and began to indulge in reveries that can never be realized in the age of science. If, indeed, they could have prevailed on us to view all the advances in science as dangerous innovations, and to look back to the opinions and practices of our forefathers, instead of looking forward, for improvement, a promising groundwork would have been laid.
But I have hopes that their good sense will show them that since the mountain will not come to them, they had better go to the mountain: that they will find it in their interest to acquiesce to the liberty and science of their country, and that the Christian religion, when divested of the rags in which they have enveloped it, and brought to the original purity and simplicity of its benevolent institutor, is a religion most friendly to liberty, science, and the freest expansion of the human mind.
I sincerely wish with you, we could see our government so secured as to depend less on the character of the person in whose hands it is trusted. Bad men will sometimes get in, and with such an immense patronage, may make great progress in corrupting the public mind and principles. This is a subject with which wisdom and patriotism should be occupied.1
—
Read the next in the series: Benjamin Franklin's Religion & Jesus of Nazareth.
Gain fresh insight into the Lord's Prayer. Read our free online book The Lord's Prayer for Daily Life. The prayer's hidden teachings will enrich and inspire you. Click the following link to begin reading the Living Hour book now: The Lord's Prayer.
Some very small edits were made to above passage to make the reading easier for the contemporary reader [↩]
The Lebanese-American writer Kahlil Gibran is best known for his elegant and moving book The Prophet. But Gibran produced many other works during his short life, which ended in 1931. Since his death, Gibran has inspired countless spiritual progressives, including artists like John Lennon who paraphrased Gibran's famous verse, "Half of what I say is meaningless, but I say it so that the other half may reach you," in the Beatle's song Julia, from the White Album.
In A Second Treasury of Kahlil Gibran there is one passage that is especially poignant and should be recalled frequently by Progressive Christians and all who are walking the path of spiritual progress:
A little knowledge that acts is worth infinitely more than much knowledge that is idle. If your knowledge doesn't teach you the real value of things, nor frees you from the bondage of matter, you will never come near the altar of Truth. If your knowledge doesn't teach you to rise above human weakness and misery to help lead others on the right path, you are indeed someone of little worth and will remain so until judgment day.1
Learn the words of wisdom uttered by the wise and apply them to your own life. Live them, but do not make a grand show of reciting them in public–for someone who repeats what they do not fully understand is no better than an ass loaded with books. Remember that one person who is just gives the Devil greater affliction than a million blind believers in God.
—
Gain fresh insight into the Lord's Prayer. Read our free online book The Lord's Prayer for Daily Life. The prayer's hidden teachings will enrich and inspire you. Click the following link to begin reading the Living Hour book now: The Lord's Prayer.
In the Gospel of Matthew Jesus says: "Repent, for the kingdom of heaven is at hand". This does not mean that we are to wring our hands over yesterday's sins, so as to prepare ourselves for tomorrow's final day of judgment. There is no singular last day. Our day of judgment is here with us always, and in a million different ways. It demands only that we make a decision, and make it on our own. – The Lord's Prayer For Daily Life, pg. 27 [↩]
In today's online issue of Salon.com there is an interesting interview with Robert Wright, a well-known American journalist. Wright is the author of a new book "The Evolution of God," which approaches its subject from the logical standpoint that, more often than not, we have created our Gods to match our own evolving self-image and needs. Wright refers to himself as a materialist in that he thinks that the answers to religious questions, including the evolution of God, lie in the facts on the ground.
All good so far. But a problem arises in how Wright discerns what is fact, and what he chooses to include and not include in forming his opinions.
For example, when it comes to Jesus and what kind of person he was, Wright argues that Jesus probably wasn't the great prophet of peace and love that we all think:
The fact is, the Sermon on the Mount, which is a beautiful thing, does not appear in Mark, which was the first written gospel. And these views are not attributed to Jesus in the letters of Paul, which are the earliest post-crucifixion documents we have. You see Paul develop a doctrine of universal love, but he's not, by and large, attributing this stuff to Jesus. So, too, with "love your enemies." Paul says something like love your enemies, but he doesn't say Jesus said it. It's only in later gospels that this stuff gets attributed to Jesus. This will seem dispiriting to some people to hear that Jesus wasn't the great guy we thought he was. But to me, it's actually more inspiring to think that the doctrines of transnational, trans-ethnic love were products of a multinational, imperial platform.
Wright then goes on to tell the ugly story where Jesus initially refuses to heal the daughter of woman not from Israel, basically telling her that we don't serve dogs here. Wright ultimately feels that Jesus was a typical messianic Jewish preacher who thought God was going to come down to Earth and straighten things out.
So, where to start? Well the doctrine of universal love was not left out of the Gospel of Mark. In Mark, Jesus says that whoever does the will of God is my brother and sister and mother (3:35); he criticizes John for trying to stop someone from doing the work of God simply because the guy wasn't one of their followers (9:38-40); and he states that loving our neighbor as ourselves is the second greatest commandment (12:30). That Jesus was a prophet without borders is clearly demonstrated when he laments, "A prophet is not without honor, except in his own country, and among his own relations, and in his own home." (6:4).
The anecdote where Jesus compares a mother and daughter to a dog appears as a distinct anomaly when viewed within the context of Mark's entire Gospel, which is why its authenticity must be questioned. Considering the strong racist attitudes that Jesus had to overcome among his followers and how notoriously slow to learn they were (6:52, 8:17), it seems more reasonable to assume that this episode was made up.
As to the Kingdom of God, one would be hard pressed to say that Jesus thought this meant God was literally coming down to straightening things out here on Earth. If that were so, why do we find him using obscure parables and metaphors for the Kingdom of God, at one point likening it to a farmer who scatters seed but who doesn't know how the seeds grows (Mark 4:26-27). Surely if God were coming down to sort us all out, he would know how he was going to do it.
While examining his "facts on the ground" on the evolution of God, Robert Wright ultimately stumbles for two reasons:
1) Wright does not always take into account the prejudices and weaknesses of the people who passed down the story of Jesus, and who by human nature would manipulate Jesus's message to match their own self-image and needs, just as we've done (as Wright well notes) with our perceptions of God.
2) Wright undoubtedly held the personal belief that it is more inspiring to think that the doctrines of transnational, trans-ethnic love were products of a multinational, imperial platform prior to writing his book "The Evolution of God," and consciously or unconsciously discerned "the facts" in a way to match that supposition.
——

Gain fresh insight into the Lord's Prayer. Read our free online book The Lord's Prayer for Daily Life. The prayer's hidden teachings will enrich and inspire you. Click the following link to begin reading the Living Hour book now: The Lord's Prayer.
It is with great hope and interest that Progressive Christians are watching the current political protests in Iran. The recent public address by Grand Ayatollah Hossein Ali Montazeri to the Iranian people was striking in its honesty. In his letter Ayatollah Montazeri slams the regime for its astonishingly violent attempts to purge dissent, and its illegitimate arrests of intellectuals, political opponents, and scientists.
Montazeri warns the ruling hierarchy of Iran that a legitimate state must respect all points of view, and should not oppress critical views. He urges the government to take all measures to restore people's confidence, further warning that a government not respecting the people's vote has no religious or political legitimacy.
To the youth of Iran, Montazeri encourages them in their continued struggle to reclaim what is rightfully theirs, while warning the police and army personnel not to "sell their religion," and be aware that receiving orders will not excuse them before God. Censorship and cutting telecommunication lines can't hide the truth, says Grand Ayatollah Montazeri.
Progressive words indeed. Let us hope for the sake of the Iranian people that their country is on the brink of seeing true reform.
—
Get The Living Hour's free interfaith motivational series combining history, literature, philosophy, religion, and pop culture by entering your email address into the "Opening the Small Gate" box in the right corner of this web page. We bring new perspectives of Progressive Christianity and the spiritual life.
The 14th century German vicar Meister Eckhart was in many ways a 21st century Progressive Christian. Although highly educated and an admirer of Thomas Aquinus, Eckhart also realized the limits of formal education, once telling the Paris elite that not one person among them could conceive with all their learning what God was in the meanest creature, not even in a fly.
An indomitable spirit, with seemingly limitless energy and passion, Meister Eckhart's entire life can be seen as a personification of his realization of the living God. Eckhart wrote:
Life is a boiling up and pouring out of itself, scalding and melting and bubbling within itself, light penetrating light. For life is as it were a gushing up, a thing welling up in itself, pouring a part of itself into another part, as it runs forth and bubbles over beyond itself.
Today our lives, all too often, run contrary to the boiling life. We've set the heat down low and covered the pot to gentle simmer, so that nothing escapes, nothing gushes forth and bubbles beyond itself. The living God finds no home there, but in those uncovered souls that joyfully turn up the heat.1
—
The Living Hour's SBNR motivational series combines history, literature, philosophy, religion, and pop culture to help bring about new perspectives on Progressive Christianity and spirituality. Sign up by entering your email address into the "Opening the Small Gate" box in the right corner of this web page.
From everyone to whom much has been given much will be expected, and to those whom much has been entrusted the more will be demanded. I came to cast fire upon the earth; and what more can I wish, if it is already kindled? – Luke 12:48-49 [↩]
On reading that Broadway was reproducing the classic 1970s musical The Wiz, we were reminded of one of its most memorable songs, Ease on Down the Road, sung by a spirited Diana Ross (Dorothy) and Michael Jackson (Scarecrow) while on their way to see The Wiz (Richard Pryor).
The song tells us don't you carry nothing that might be a load, come on, ease on down, ease on down the road.
For Progressive Christians called by Jesus to repeatedly lay down our lives for others1, this is good advice. We are not asked to carry the burdens of others, but to lift up the fallen. Jesus teaches this in the parable of the Good Samaritan. The charitable man from Samaria doesn't fret over the fate and circumstances of his fallen brethren but lifts him up from the road, does what he can to tend to the man's needs, then eases on down, eases on down the road..
When we Christians feel compelled to carry the burdens of others, more often than not, it reveals a compulsion to martyrdom: a strong desire to identify ourselves with Jesus on the Cross. But it was through life and joy that Jesus sought to teach us about the kingdom of God (The Wiz), not through suffering and death.
___
The Living Hour's SBNR (Spiritual But Not Religious) motivational series combines history, literature, philosophy, religion, and popular culture to help bring about new perspectives for Progressive Christians and anyone who seeks a better understanding of "God" and life's purpose. Sign up to have these progressive Motivationals delivered to your e-mail box three times a week.
This is why the Father loves me, because I lay down my life to receive it again. No one took it from me, but I lay it down of myself. I have authority to lay it down, and I have authority to receive it again. This is the command which I received from my Father. – John 10:17-18 [↩]
How do I find God? If God does exist, what path should I take to his doorstep? What road less traveled should I shimmy down? We can look for answers in the Bible, the Gnostic Gospels, the Koran, the Tao Te Ching, and other religious texts. Or we can look toward symbols to discover the nature of God, our divinity, and life on earth.
One ancient symbol that is rich with meaning is the caduceus. The caduceus is a staff entwined by two serpents in the form of a double helix–a form which today often refers to the structure of DNA. In Greek mythology, the caduceus was wielded by Isis, the messenger of the Gods. It was Isis who linked the Gods to humanity, traveling like the wind between the Kingdoms of the heavens and earth.
Sans the snakes, the caduceus bears resemblance to the Christian cross, the staff being intersected at the top by wings. But what are we to make of the snakes? Weaving up the staff, they ultimately end up face to face with each other. This in fact is a wonderful representation of our longissima via, our journey toward God, which is not straight like but serpentine–full of detours and set backs as we struggle to find and grasp our divinity and its meaning.
When we finally let go of the struggle, of the desire to find and take hold of God, we unexpectedly come face to face with the Christ that has been traveling with us all along, and thus find our wings.
—–
Please subscribe to The Living Hour's free Daily SBNR Motivationals by entering your email address box in the right corner of this web page. This Progressive Christianity series combines literature, religion, and the arts, and is written for all who seek a richer life.
The Gulistan (Rose Garden) is the masterwork of 13th century Persian writer Sa'di (Saadi), a celebrated poet who recently was quoted by President Barack Obama in his 2009 address to the people of Iran. In the Gulistan, Saadi tells a story that goes like this:
A person with a harsh voice was reciting loudly the Koran. A good and holy man went up to him and asked, "How much are you getting paid for that?" The person answered, "Nothing."
"If that is so," asked the other, "why give yourself so much trouble?" He answered, "I am reading for the sake of God!" The good and holy man replied, "For God's sake do not read, for if you chant the Koran in this manner, you are casting a shade over the glory of Islam.
Saadi's story is an instructive one for Muslims and Progressive Christians alike. All too often we attribute to God human characteristics like jealousy and neediness, which in turn makes us think that God demands that we glorify Him and do things for His sake. By doing so, we paint God in a rather poor light, as if he were akin to an insecure earthly father who demands allegiance and obedience from his adult children.
God (the good heavenly Father) wants us to read scripture and poetry not for His sake, but for our own sake, for the benefit of the Christ seed in us, so that we might grow in our love for one another and the living world around us. It is by realizing our potential as Sons and Daughters of God, and loving our neighbors as ourselves, that we honor Islam and Mohammed, Christianity and Jesus, and God the Father, not by appealing to Jehovah's or Allah's non-existent vanity.
—
Please subscribe to The Living Hour's free Daily SBNR Motivationals by entering your email address into the "Opening the Small Gate" box in the right corner of this web page. This Progressive Christianity series is written for Unitarians, Agnostics, and all who seek a richer life.
To read about Joseph Campbell, Carlos Castaneda, and the Power of Myth, please go to: Bliss Path & Heart Road.
Gospel of Mark 2
Some days later, when Jesus came back to Capernaum, the news spread that he was in a house there; 2 And so many people collected together, that after a while there was no room for them even round the door; and he began to tell them his message. 3 And some people came bringing to him a paralyzed man, who was being carried by four bearers. 4 Being, however, unable to get him near to Jesus, owing to the crowd, they removed the roofing below which Jesus was; and, when they had made an opening, they let down the mat on which the paralyzed man was lying.
5 When Jesus saw their faith, he said to the man: "Child, your sins are forgiven." 6 But some of the teachers of the law who were sitting there were debating in their minds: 7 "Why does this man speak like this? He is blaspheming! Who can forgive sins except God?"
8 Jesus, at once intuitively aware that they were debating with themselves in this way, said to them: "Why are you debating in your minds about this? 9 Which is easier? To say to the paralyzed man, 'Your sins are forgiven'? or to say, 'Get up, and take up your mat, and walk about'? 10 But that you may know that the Son of Man has power to forgive sins on earth." He then said to the paralyzed man: "To you I say, get up, take up your mat, and return to your home." 12 The man got up, and immediately took up his mat, and went out before them all; at which they were amazed, and, as they praised God, they said: "We have never seen anything like this!"
13 Jesus went out again to the sea; and all the people came to him, and he taught them. 14 As he went along, he saw Levi, the son of Alphaeus, sitting in the tax-office, and said to him: "Follow me." Levi got up and followed him.
15 And later on he was in his house at table, and a number of tax-gatherers and outcasts took their places at table with Jesus and his disciples; for many of them were following him. 16 When the teachers of the law belonging to the party of the Pharisees saw that he was eating in the company of such people, they said to his disciples: "He is eating in the company of tax- gatherers and sinners!" 17 Hearing this, Jesus said: "It is not those who are in health that need a doctor, but those who are ill. I did not come to call the religious, but the outcast."
What is the 'Our Father' Prayer?
To continue reading Chapter 2 of the Gospel of Mark, please click on page 2 below.
Gospel of Mark 3
On another occasion Jesus went in to a synagogue, where there was a man whose hand was withered. 2 And they watched Jesus closely, to see if he would cure the man on the Sabbath, so that they might have a charge to bring against him.
3 "Stand out in the middle," Jesus said to the man with the withered hand; 4 And to the people he said: "Is it allowable to do good on the Sabbath? Or harm? To save a life, or destroy it?" 5 As they remained silent, Jesus looked round at them in anger, grieving at the hardness of their hearts, and said to the man: "Stretch out your hand." The man stretched it out; and his hand had become sound. 6 Immediately on leaving the Synagogue, the Pharisees and the Herodians united in laying a plot against Jesus, to put him to death.
7 Then Jesus went away with his disciples to the sea, followed by a great number of people from Galilee. 8 And a great number, hearing of all that he was doing, came to him from Judea, from Jerusalem, from Edom, from beyond the Jordan, and from the country round Tyre and Sidon. 9 So Jesus told his disciples to keep a small boat close by, for fear the crowd should crush him. 10 For he had cured many of them, and so people kept crowding upon him, that all who were afflicted might touch him.
11 The foul spirits, too, whenever they caught sight of him, flung themselves down before him, and screamed out: "You are the Son of God"! 12 But he repeatedly warned them not to make him known. 13 And Jesus made his way up the hill, and called those whom he wished; and they went to him. 14 And he appointed twelve, whom he also named 'apostles,' that they might be with him, and that he might send them out as his messengers, to preach, 15 And with power to drive out demons.
Discover How to Pray Like Jesus
16 So he appointed the twelve: Peter (which was the name that Jesus gave to Simon), 17 James, the son of Zebediah, and his brother John (whom he surnamed Boanerges, meaning the sons of thunder), 18 Andrew, Philip, Bartholomew, Matthew, Thomas, James the son of Alphaeus, Thaddaeus, Simon the Zealot, 19 And Judas Iscariot, the man that betrayed him. 20 Jesus went into a house; and again a crowd collected, so that they were not able even to eat their food.
21 When his relations heard of it, they went to take charge of him, for they said that he was out of his mind. 22 And the teachers of the law, who had come down from Jerusalem, said: "He has the devil in him, and he drives the demons out by the help of Beelzebub, their chief." 23 So Jesus called them to him, and answered them in parables: "How can Satan drive out Satan? 24 When a kingdom is divided against itself, it cannot last; 25 And a house divided against itself will not last. 26 So, if Satan is in revolt against himself and is divided, he cannot last; his end has come!
27 No one who has got into a strong man's house can carry off his goods, without first securing him; and not till then will they plunder his house. 28 I tell you that men will be forgiven everything: their sins, and all the slanders that they utter; 29 but whoever slanders the Holy Spirit remains unforgiven to the end; he has to answer for an enduring sin." 30 This was said in reply to the charge that he had a foul spirit in him.
31 And his mother and his brothers came, and stood outside, and sent to ask him to come to them. 32 There was a crowd sitting round Jesus, and some of them said to him: "Look, your mother and your brothers are outside, asking for you." 33 "Who is my mother? and my brothers?" was his reply. 34 Then he looked around on the people sitting in a circle round him, and said: "Here are my mother and my brothers! 35 Whoever does the will of God is my brother and sister and mother."
—-
Gain fresh insight into the Lord's Prayer & how God is with us today. Read our free online book The Lord's Prayer for Daily Life. The prayer's hidden teachings will enrich and inspire you. Click the following link to begin reading the Living Hour Book now: The Lord's Prayer.
To read Chapter 4 of the Book of Mark, please go to:  The Kingdom of God is Like
Browse the entire Book of Mark here: Gospel of Mark
On one of these days, when Jesus was teaching the people in the temple courts and preaching the gospel, the chief priests and the teachers of the law, joined by the councilors, confronted him, 2 And addressing him, said: "Tell us what authority you have to do these things. Who is it that has given you this authority?"
3 "I, too," said Jesus in reply, "will ask you one question. Give me an answer to it. 4 It is about John's baptism—was it of divine or of human origin?"
5 But they began arguing together: "If we say 'divine,' he will say 'Why did not you believe him?' 6 But, if we say 'human,' the people will all stone us, for they are persuaded that John was a prophet." 7 So they answered that they did not know its origin. 8 "Then I," said Jesus, "refuse to tell you what authority I have to do these things."
9 Then Jesus began to tell the people this parable; "A man once planted a vineyard, and then rented it out to tenants, and went abroad for a long while. 10 At the proper time he sent a servant to the tenants, that they should give him a share of the produce of the vineyard. The tenants, however, beat him and sent him away empty-handed."
11 "The owner afterwards sent another servant; but the tenants beat and insulted this man too, and sent him away empty-handed. 12 He sent a third; but they wounded this man also, and threw him outside. 13 'What shall I do?' said the owner of the vineyard. 'I will send my son, who is very dear to me. Perhaps they will respect him.'"
14 "But, on seeing him, the tenants consulted with one another. 'Here is the heir!' they said. 'Let us kill him, and then the inheritance will become ours.' 15 So they threw him outside the vineyard and killed him. Now what will the owner of the vineyard do to them? 16 He will come and put those tenants to death, and will rent the vineyard to others."
"Heaven forbid!" they exclaimed when they heard it. 17 But Jesus looked at them and said: "What then is the meaning of this passage: 'The very stone which the builders despised has now itself become the corner-stone.' 18 Everyone who falls on that stone will be dashed to pieces, while anyone on whom it falls—it will scatter them like dust."
19 After this, the teachers of the law and the chief priest were eager to lay hands on Jesus then and there, but they were afraid of the people; for they saw that it was at them that he had aimed this parable. 20 Having watched their opportunity, they afterwards sent some spies, who pretended to be good men, to catch Jesus in the course of conversation, and so enable them to give him up to the governor's jurisdiction and authority.
21 These men asked Jesus a question. They said: "Teacher, we know that you are right in what you say and teach, and that you do not take any account of a man's position, but teach the way of God honestly; 22 Are we right in paying tribute to Caesar or not?"
23 Seeing through their deceitfulness, Jesus said to them: 24 "Show me a coin. Whose head and title are on it?" 25 "The Emperor's," they said; and Jesus replied: "Well then, pay to Caesar what belongs to Caesar, and to God what belongs to God." 26 They could not lay hold of this answer before the people; and, in their wonder at his reply, they held their tongues.
27 Presently there came up some Sadducees, who maintained that there is no resurrection. Their question was this: 28 "Teacher, Moses laid down for us in his writings that: 'Should a man's married brother die, and should he be childless, the man should take the widow as his wife, and raise up a family for his brother.'"
29 "Well, there were once seven brothers; of whom the eldest, after taking a wife, died childless. 30 The second and third brothers both took her as their wife; 31 And so, too, did all seven—dying without children. 32 The woman herself was the last to die. 33 About the woman, then—at the resurrection, whose wife is she to be, all seven brothers having had her as their wife?"
34 "The men and women of this world," said Jesus, "marry and are given in marriage; 35 But, for those who are thought worthy to attain to that other world and the resurrection from the dead, there is no marrying or being married, 36 Nor indeed can they die again, for they are like angels and, having shared in the resurrection, they are children of God."
37 "As to the fact that the dead rise, even Moses indicated that, in the passage about the bush, when he calls the Lord the God of Abraham, and the God of Isaac, and the God of Jacob.' 38 Now he is not God of dead men, but of living. For all live unto him."
39 "Well said, Teacher!" exclaimed some of the teachers of the law, 40 For they did not venture to question him any further. 41 But Jesus said to them: "How is it that people say that the Christ is to be David's son? 42 For David, in the Book of Psalms, says himself: 'The Lord said to my lord: "Sit at my right hand, 43 Until I put thy enemies as a stool for thy feet."' 44 David, then, calls him 'lord,' so how is he David's son?"
45 While all the people were listening, Jesus said to the disciples: 46 "Be on your guard against the teachers of the law, who delight to walk about in long robes, and like to be greeted in the streets with respect, and to have the best seats in the synagogues, and places of honor at dinner. 47 These are the men who rob widows of their houses, and make a pretense of saying long prayers. Their sentence will be all the heavier."
To read the next chapter of the Book of Luke, please go to The Gospel of Luke – 21.
This Online New Testament Gospel of Luke is excerpted from the book The Living Hour: The Lord's Prayer for Daily Life (with New Century Gospels). Including over 200 bookmarked citations from the canonical Gospels, this Progressive Christian book appeals to the Unitarian spirit at the heart of all faiths.
Challenge your perceptions on the Gospel of Christ, Jesus's parables, and the Kingdom of God by purchasing The Lord's Prayer book today. Produced by LivingHour.org, a Thailand-based small press dedicated to publishing unique Learning Easy Thai Language Books, as well as works on progressive spirituality.
Gospel of Matthew 27
At daybreak all the chief priests and the councilors of the nation consulted together against Jesus, to bring about his death. 2 They put him in chains and led him away, and gave him up to the Roman governor, Pilate. 3 Then Judas, who betrayed him, seeing that Jesus was condemned, repented of what he had done, and returned the thirty pieces of silver to the chief priests and councilors. 4 "I did wrong in betraying a good man to his death," he said. "What has that to do with us?" they replied. "You must see to that yourself."
5 Judas flung down the pieces of silver in the temple and left; and went away and hanged himself. 6 The chief priests took the pieces of silver, but they said: "We must not put them into the temple treasury, because they are blood-money." 7 So after consultation, they bought with them the 'Potter's Field' for a burial-ground for foreigners; 8 And that is why that field is called the 'Field of Blood' to this very day. 9 It was then that these words spoken by the prophet Jeremiah were fulfilled: 'They took the thirty pieces of silver, the price of him who was valued, whom some of the people of Israel valued, 10 And gave them for the potter's field, as the Lord commanded me.'
11 Meanwhile Jesus was brought before the Roman governor. "Are you the King of the Jews?" asked the governor. "That is what you say," answered Jesus. 12 While charges were being brought against him by the chief priests and councilors, Jesus made no reply. 13 Then Pilate said to him: "Do not you hear how many accusations they are making against you?" 14 Yet Jesus made no reply, not even a single word; at which the governor was greatly astonished.
15 Now, at the feast, the governor was accustomed to grant the people the release of any one prisoner whom they might choose. 16 At that time they had a notorious prisoner called Barabbas. 17 So, when the people had gathered, Pilate said to them: "Which do you wish me to release for you? Barabbas? Or Jesus who is called 'Christ'?" 18 For he knew that it was out of jealousy that they had given Jesus up to him.
19 While he was still on the bench, his wife sent this message to him: "Do not have anything to do with that good man, for I have been very unhappy today because of a dream I had of him." 20 But the chief priests and the councilors persuaded the crowds to ask for Barabbas, and to kill Jesus. 21 The governor, however, said to them: "Which of these two do you wish me to release for you?" "Barabbas," they answered. 22 "What then," Pilate asked, "shall I do with Jesus who is called 'Christ'?" "Let him be crucified," they all replied. 23 "Why, what harm has he done?" he asked. But they kept shouting furiously: "Let him be crucified!"
24 When Pilate saw that contrary to his efforts a riot was beginning, he took some water and washed his hands in the sight of the crowd, saying as he did so: "I am not answerable for this bloodshed; you must see to it yourselves." 25 And all the people answered: "His blood be on our heads and on our children's!" 26 Then Pilate released Barabbas to them; but Jesus he scourged and gave him up to be crucified.
27 After that, the governor's soldiers took Jesus with them into the government house and gathered the whole garrison round him. 28 They stripped him and put on him a red military cloak, 29 And having twisted some thorns into a crown, put it on his head, and a rod in his right hand, and then, going down on their knees before him, they mocked him: "Hail, King of the Jews!" 30 They spat at him and, taking the rod, kept striking him on the head; 31 And, when they had quit mocking him, they took off the military cloak, and put his own clothes on him, and led him away to be crucified.
To continue reading Chapter 27 of the Gospel of Matthew, click on page 2 below.