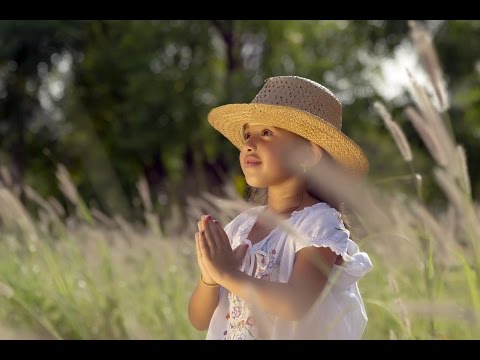 Introduction…
The Living Hour: The Lord's Prayer for Daily Life takes a fresh and non-dogmatic look at the Lord's Prayer to reveal new perspectives on the esoteric teachings of Jesus of Nazareth.  It is an SBNR book for Progressive Christians, Unitarians, Agnostics, & all spiritual seekers interested in discovering a more joyful and fulfilling life…
Henry David Thoreau, tucked away in his Walden cabin, famously said that most of us lead lives of quiet desperation. That was in 1845. Today, things are not so quiet. Anxiety and depression are regular rites of passage from which millions never graduate. Civility meanwhile has long been dropped from our national discourse. It's a sad indictment of a country where so many pride themselves in a Christian heritage. We have the highest levels of church attendance in the world. Almost eighty percent of us say that we believe in the gospel of Jesus Christ. Yet, where is our joy? Where is our vitality? Where is our peace of mind?
The Son comes to complete our happiness in this life,1 yet it's clear not many are receiving "the good news". Instead, we are sold a gospel that forsakes the living hour for a future heavenly reward: a spiritual reckoning that asks for little and receives even less in return. Simply accept Jesus Christ as your savior, we are told, and you'll be hanging out with the good Lord for eternity. If it were only so easy.2
Jesus of Nazareth didn't teach the idler's path to God. He said that because much has been given us, much is expected.3 He described the kingdom of heaven as a place that doesn't suffer fools.4 And he asked that his followers become as perfect as their Father in heaven5 ––a seemingly impossible task, if it were not for the fact that all things are possible with the help of God.6
The first step toward perfection, according to Jesus, is to love God with all our heart, soul, and mind.7 The mind gets short shrift from many Christians today. We forget that Jesus amazed people with both his miracles and his wits.8 All who listened to him marveled at his intelligence and his answers. He was a man, we are told, whose wisdom grew as he grew in years.  Only after reaching maturity did his intellect surpass that of the legendary King Solomon.9
Clear thinking is essential for Christians because Jesus asks that we decide for ourselves what is right.10 Making those correct choices requires intelligence and learning, as well as faith and a loving heart. God did not bless us with extraordinary minds, whose complexity dwarfs that of any computer, only to have us park them in storage. Instead, we are called to develop our logic and reason—to transform our minds into Christ's "winnowing fans." So that the chaff might be removed from the wheat11 the dead teachings from the living Word.
Like Jesus, we are asked to sweep away the dictates of the billy-club faithful, the literalists whose passion for scripture12 is but another form of idolatry. The Pharisees and Sadducees may be historical footnotes, but their modern day equivalents litter the airwaves and pulpits of America—preachers of wealth and brimstone who chop up Biblical passages to feed prosperity theologies and end–time prophecy. And who bludgeon the confused with decrees on personal behavior, sexual orientation, and the evils of science. Like the "hypocrite" teachers before them, they turn the kingdom of heaven in our faces—refusing to enter that realm themselves, while barring entrance to those who try to do so.13
Christ comes bringing both love and truth,14 but discerning the truth has never been easy. Jesus's first followers failed rather dramatically. Instead of pouring his "new wine" into fresh bottles,15 they refused to give up their Old Testament belief system that the Father plays favorites: that the people of Israel were God's chosen, and that they would soon be rewarded with an earthly kingdom ruled by Christ, the Son of David.16
Jesus didn't buy into their narrative. He was all about breaking Israel's religious traditions, not preserving them.17 Rather than toe the Mosaic line, he replaced the law of an "an eye for an eye" with turn the other cheek, and "honor thy father and mother" with honor only thy Father in heaven.18 He revealed the hypocrisy of sin-based laws and punishments.19 And most importantly, Jesus taught that God's kingdom was no longer a future reward for the race of Abraham; but the divine birthright of all mankind, since the beginning of the world.20 If we had the eyes to see and the faith to believe, Christ would reveal the kingdom of heaven that exists within us21 and around us, right now, at this very moment.22
Jesus's disciples found this hard to accept. Nothing could persuade them from…
The Lord's Prayer. To continue reading, click on page 2 at the bottom.
Chapter 6
Give us this day…
(Gathering the Moment at Hand)
Up to this point in the Lord's Prayer, Jesus has been laying a foundation—one that establishes our relationship to God and his creation. When we recite the beginning of the prayer, we are thus engaging in an act of grounding, reminding ourselves that at the core of our existence we remain rooted in Christ.1
With the foundation complete, Jesus moves on to what many of us think is the business of prayer: asking for things. But as we mentioned in Chapter 2, prayer isn't about asking for special favors. In fact, it isn't even about "asking" at all—since, as Jesus says, God already knows what we need before we ask him.2 So what is prayer about? The simplest answer is that it is about gathering and release.
When we think about gathering and Christ, the first image that comes to mind is probably the shepherd. Many of us see Jesus as the "Good Shepherd"3 gathering his lost flock back within the fold of his love. This image is popular because Jesus often used sheep and shepherds as metaphors when he taught. He described those who deliver the gospel of Christ as lambs among wolves,4 and those without Christ's guidance as sheep without a shepherd.5 He also warned us of embracing false teachers who come in the guise of innocent sheep but have sinister hidden agendas.6
What we don't usually think about when contemplating gathering is the story of the prodigal son. We talked earlier about how this parable reveals the will of God as a matter of choice. But when we turn our attention to the son, and view the story through his eyes, the parable reveals a different lesson—which is the wonderful thing about parables: like crystals, they reflect new light (insight) as we turn them.
When the young man seeks his inheritance from his father, he doesn't plead for it. Instead, he speaks with authority: "Father, give me my share of the inheritance." (A man had two sons; 12 And the younger of them said to his father: 'Father, give me my share of the inheritance.' So the father divided the property between them. – Luke 15:11-12)) We often overlook that fact. But it is an important one. Because it shows that the son is claiming ownership over something that he believes is rightfully his.
Throughout the Gospels, Jesus also speaks with "authority",7 and says that when we speak in such a way, our Father will dutifully respond. In fact, he claims that God will grant us anything:8 that the dead will rise,9 and mountains move at our command, if we but have the faith of a mustard–seed10 and command it in his name.
This teaching has caused a lot of confusion over the years. Some Christians have taken it at face value and, because of that, acted irresponsibly—such as recklessly barring medical treatment to loved ones (believing that they could heal them through faith alone). Others have disregarded the whole moving mountains thing as just Jesus getting a little carried away with his metaphors. But if we reflect on the teaching a little longer, the true Word begins to emerge.
Let's begin our reflections by recalling that…
The Lord's Prayer. To continue reading, click on page 2 at the bottom.
A famous old piece of Zen wisdom says: "If you meet Buddha on the road, kill him." There are a couple of reasons why we are called to take Buddha out. The most commonly cited reason is that the prophet in the road is not really Buddha at all, but a figment of our imaginations–a psychological projection of the person we want Buddha to be. To approach the real Buddha we have to eliminate (kill) these projections.
The other reason for killing Buddha in the road is that by doing so we drop our last crutch and begin walking our spiritual path with full freedom and independence. In other words, we kill Buddha in the road to attain Buddha-hood ourselves. By killing Buddha we honor Buddha and ironically give him life.
This teaching actually finds great resonance in the Gospels of Matthew, Mark, Luke, and John. In the Gospel narratives, the disciples insist on seeing Jesus of Nazareth only through the prism of their own psychological projections, expecting him to assume the crown of an earthly king,1 all the while refusing to truly honor Jesus by accepting the kingdom of heaven within, where Christ reigns eternally.
So, today, let the Progressive Christian be the Zen Christian: If you meet Jesus on the road, kill him.
Where you want this killin' done? God said, "Out on Highway 61."
- Bob Dylan
—
Gain fresh insight into the Lord's Prayer. Read our free online book The Lord's Prayer for Daily Life. The prayer's hidden teachings will enrich and inspire you. Click the following link to begin reading the Living Hour book now: The Lord's Prayer.
If you have benefited from the work of LivingHour.org, please support us today by linking to our website. We also welcome and appreciate your financial support. You can make your secure online donation via PayPal by clicking the following icon:
On the following day great numbers of people who had come to the festival, hearing that Jesus was on his way to Jerusalem, took palm-branches, And went out to meet him, shouting as they went: "God save Him! Blessed is he who comes in the name of the Lord: the King of Israel!" John 12:12-13 [↩]
The latest e-Bulletin from the Center for Progressive Christianity is titled "Why Do We Dare to Have Hope?"–a somewhat tepid title variation of Barack Obama's well-known book The Audacity of Hope. In the newsletter we thus have articles dealing with the role of HOPE in the Progressive Christian path. We have President Fred Plumer talking about "hope" as an action of creative transformation, SBNR Pastor Ian Lawton arguing that being filled up with "hope" is a choice, and a book review about how "hope" brings beauty to the Christian journey.
But as is so often the case when it comes to "hope," none of the writers seem compelled to seek out their answers in the Gospels and teachings of Christ. The reason so many Progressive Christian writers omit the Gospels when writing about "hope" is because the Books teach not hope but the trappings of hope misdirected. The disciples in their longing for Jesus to become an earthly messiah who rules over Rome become poster children for those who place misguided expectations on others.
Throughout the Gospels, Jesus preaches not the audacity of hope, for hope is as common as a lack of hope: they are natural human reactions to the events around us. What he teaches (which truly is unusual) is the audacity of acceptance. To accept God's Kingdom "at hand" even when the hand we are dealt is hard or painful. Jesus calls us not to pray for future wants but for simply "our daily bread," because God already knows what we need before we ask him.1
Some will say, "But won't this steal the zest from living? Won't this allow evil to thrive without opposition? Won't this halt the progress we all so long to see?" The answer is No, No, and No. For the audacity of acceptance should not be confused with the lassitude of resignation. Acceptance means to accept the challenge of life today, without injecting the future with our personal desires: To work with love and diligence at whatever job is at hand, no matter how small or insignificant: To embrace the skills that God has blessed us with and put them to use for the joy and benefit of others: To speak the truth, regardless of the consequences: And to forgive abundantly.
When we do this successfully, the future will take care of itself, and his Kingdom will have indeed come–and that is the only hope that matters.
Let God Almighty rule eternity. My precincts are the minutes and hours of every day. And as long as people have hopes and dreams, well then, I will have work to do. – The Devil in The Book of Life by Hal Hartley.
—
Gain fresh insight into the Lord's Prayer. Read our free online book The Lord's Prayer for Daily Life. The prayer's hidden teachings will enrich and inspire you. Click the following link to begin reading the Living Hour book now: The Lord's Prayer.
God, your Father, knows what you need before you ask him – Matthew 6:8 [↩]
The Catholic writer Graham Greene famously summed up his life as a search for "Ways of Escape." He said that his abundant writing and travels were simply a means to escape the panic fear, madness, and melancholia of contemporary life. Green's life summation goes a long way in helping to explain some events found in the canonical Gospels of Jesus the Christ.
It often strikes the objective reader as odd that the future disciples drop everything on a dime when the stranger named Jesus comes walking along and says "follow me."1 But is it really that strange? As Thoreau said, the majority of us do live lives of quiet desperation, and thus are seeking ways of escape.
Yet few of us have the intestinal fortitude of Graham Greene–the courage to fashion an escape route on our own. But if we have the opportunity to follow someone else, someone who can lead us, then the decision to break away becomes much easier. Strength in numbers, as they say. That is why cult leaders are so successful.
Jesus wasn't a cult leader, though, no matter how much his disciples wished him to be one.2 Jesus sought to give his followers the strength to escape the chains that bound them, but once the break was clean, he wanted them to walk their own path.
Jesus Christ calls us all to be strong. Not strong for him, but rather our true selves, for the Christ in us.
—-
The Living Hour's SBNR motivational series combines history, literature, philosophy, psychology, and religion to help bring about new perspectives on Progressive Christianity and spirituality. Sign up by entering your email address into the "Opening the Small Gate" box in the right corner of this web page.
As Jesus was walking along the shore of the Sea of Galilee, he saw two brothers–Simon, also known as Peter, and his brother Andrew–casting a net into the sea; for they were fishermen. "Come and follow me," Jesus said, "and I will make you fishers of men." The two men left their nets at once and followed him. – Matthew 4:18-20 [↩]
On the following day great numbers of people who had come to the festival, hearing that Jesus was on his way to Jerusalem, took palm-branches, 13 And went out to meet him, shouting as they went: "God save Him! Blessed is he who comes in the name of the Lord: the King of Israel!" – John 12:12-13 [↩]
Gospel of Mark 3
On another occasion Jesus went in to a synagogue, where there was a man whose hand was withered. 2 And they watched Jesus closely, to see if he would cure the man on the Sabbath, so that they might have a charge to bring against him.
3 "Stand out in the middle," Jesus said to the man with the withered hand; 4 And to the people he said: "Is it allowable to do good on the Sabbath? Or harm? To save a life, or destroy it?" 5 As they remained silent, Jesus looked round at them in anger, grieving at the hardness of their hearts, and said to the man: "Stretch out your hand." The man stretched it out; and his hand had become sound. 6 Immediately on leaving the Synagogue, the Pharisees and the Herodians united in laying a plot against Jesus, to put him to death.
7 Then Jesus went away with his disciples to the sea, followed by a great number of people from Galilee. 8 And a great number, hearing of all that he was doing, came to him from Judea, from Jerusalem, from Edom, from beyond the Jordan, and from the country round Tyre and Sidon. 9 So Jesus told his disciples to keep a small boat close by, for fear the crowd should crush him. 10 For he had cured many of them, and so people kept crowding upon him, that all who were afflicted might touch him.
11 The foul spirits, too, whenever they caught sight of him, flung themselves down before him, and screamed out: "You are the Son of God"! 12 But he repeatedly warned them not to make him known. 13 And Jesus made his way up the hill, and called those whom he wished; and they went to him. 14 And he appointed twelve, whom he also named 'apostles,' that they might be with him, and that he might send them out as his messengers, to preach, 15 And with power to drive out demons.
Discover How to Pray Like Jesus
16 So he appointed the twelve: Peter (which was the name that Jesus gave to Simon), 17 James, the son of Zebediah, and his brother John (whom he surnamed Boanerges, meaning the sons of thunder), 18 Andrew, Philip, Bartholomew, Matthew, Thomas, James the son of Alphaeus, Thaddaeus, Simon the Zealot, 19 And Judas Iscariot, the man that betrayed him. 20 Jesus went into a house; and again a crowd collected, so that they were not able even to eat their food.
21 When his relations heard of it, they went to take charge of him, for they said that he was out of his mind. 22 And the teachers of the law, who had come down from Jerusalem, said: "He has the devil in him, and he drives the demons out by the help of Beelzebub, their chief." 23 So Jesus called them to him, and answered them in parables: "How can Satan drive out Satan? 24 When a kingdom is divided against itself, it cannot last; 25 And a house divided against itself will not last. 26 So, if Satan is in revolt against himself and is divided, he cannot last; his end has come!
27 No one who has got into a strong man's house can carry off his goods, without first securing him; and not till then will they plunder his house. 28 I tell you that men will be forgiven everything: their sins, and all the slanders that they utter; 29 but whoever slanders the Holy Spirit remains unforgiven to the end; he has to answer for an enduring sin." 30 This was said in reply to the charge that he had a foul spirit in him.
31 And his mother and his brothers came, and stood outside, and sent to ask him to come to them. 32 There was a crowd sitting round Jesus, and some of them said to him: "Look, your mother and your brothers are outside, asking for you." 33 "Who is my mother? and my brothers?" was his reply. 34 Then he looked around on the people sitting in a circle round him, and said: "Here are my mother and my brothers! 35 Whoever does the will of God is my brother and sister and mother."
—-
Gain fresh insight into the Lord's Prayer & how God is with us today. Read our free online book The Lord's Prayer for Daily Life. The prayer's hidden teachings will enrich and inspire you. Click the following link to begin reading the Living Hour Book now: The Lord's Prayer.
To read Chapter 4 of the Book of Mark, please go to:  The Kingdom of God is Like
Browse the entire Book of Mark here: Gospel of Mark