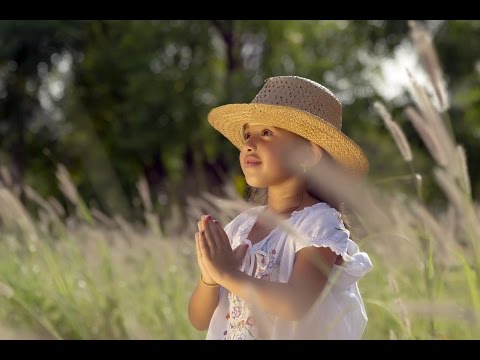 Introduction…
The Living Hour: The Lord's Prayer for Daily Life takes a fresh and non-dogmatic look at the Lord's Prayer to reveal new perspectives on the esoteric teachings of Jesus of Nazareth.  It is an SBNR book for Progressive Christians, Unitarians, Agnostics, & all spiritual seekers interested in discovering a more joyful and fulfilling life…
Henry David Thoreau, tucked away in his Walden cabin, famously said that most of us lead lives of quiet desperation. That was in 1845. Today, things are not so quiet. Anxiety and depression are regular rites of passage from which millions never graduate. Civility meanwhile has long been dropped from our national discourse. It's a sad indictment of a country where so many pride themselves in a Christian heritage. We have the highest levels of church attendance in the world. Almost eighty percent of us say that we believe in the gospel of Jesus Christ. Yet, where is our joy? Where is our vitality? Where is our peace of mind?
The Son comes to complete our happiness in this life,1 yet it's clear not many are receiving "the good news". Instead, we are sold a gospel that forsakes the living hour for a future heavenly reward: a spiritual reckoning that asks for little and receives even less in return. Simply accept Jesus Christ as your savior, we are told, and you'll be hanging out with the good Lord for eternity. If it were only so easy.2
Jesus of Nazareth didn't teach the idler's path to God. He said that because much has been given us, much is expected.3 He described the kingdom of heaven as a place that doesn't suffer fools.4 And he asked that his followers become as perfect as their Father in heaven5 ––a seemingly impossible task, if it were not for the fact that all things are possible with the help of God.6
The first step toward perfection, according to Jesus, is to love God with all our heart, soul, and mind.7 The mind gets short shrift from many Christians today. We forget that Jesus amazed people with both his miracles and his wits.8 All who listened to him marveled at his intelligence and his answers. He was a man, we are told, whose wisdom grew as he grew in years.  Only after reaching maturity did his intellect surpass that of the legendary King Solomon.9
Clear thinking is essential for Christians because Jesus asks that we decide for ourselves what is right.10 Making those correct choices requires intelligence and learning, as well as faith and a loving heart. God did not bless us with extraordinary minds, whose complexity dwarfs that of any computer, only to have us park them in storage. Instead, we are called to develop our logic and reason—to transform our minds into Christ's "winnowing fans." So that the chaff might be removed from the wheat11 the dead teachings from the living Word.
Like Jesus, we are asked to sweep away the dictates of the billy-club faithful, the literalists whose passion for scripture12 is but another form of idolatry. The Pharisees and Sadducees may be historical footnotes, but their modern day equivalents litter the airwaves and pulpits of America—preachers of wealth and brimstone who chop up Biblical passages to feed prosperity theologies and end–time prophecy. And who bludgeon the confused with decrees on personal behavior, sexual orientation, and the evils of science. Like the "hypocrite" teachers before them, they turn the kingdom of heaven in our faces—refusing to enter that realm themselves, while barring entrance to those who try to do so.13
Christ comes bringing both love and truth,14 but discerning the truth has never been easy. Jesus's first followers failed rather dramatically. Instead of pouring his "new wine" into fresh bottles,15 they refused to give up their Old Testament belief system that the Father plays favorites: that the people of Israel were God's chosen, and that they would soon be rewarded with an earthly kingdom ruled by Christ, the Son of David.16
Jesus didn't buy into their narrative. He was all about breaking Israel's religious traditions, not preserving them.17 Rather than toe the Mosaic line, he replaced the law of an "an eye for an eye" with turn the other cheek, and "honor thy father and mother" with honor only thy Father in heaven.18 He revealed the hypocrisy of sin-based laws and punishments.19 And most importantly, Jesus taught that God's kingdom was no longer a future reward for the race of Abraham; but the divine birthright of all mankind, since the beginning of the world.20 If we had the eyes to see and the faith to believe, Christ would reveal the kingdom of heaven that exists within us21 and around us, right now, at this very moment.22
Jesus's disciples found this hard to accept. Nothing could persuade them from…
The Lord's Prayer. To continue reading, click on page 2 at the bottom.
Chapter 11
But deliver us from evil…
(Overcoming Our Egos)
When pride is overcome, we cure a symptom of our separation from God not its root cause. We are like the frog born at the bottom of the well, who is unaware of the larger world that exists beyond the walls of his home. These walls are what psychologists have come to call the ego, and the well itself what Jesus (lacking our modern lingo) called the pit, where the fire (i.e. our desire) is never quenched.1 It is what some have called our "original sin". Yet "sin" is the wrong word. For sins are connected to choices. And we did not choose to be placed in the well—although it is our choice whether or not we remain there.
The well is better described as our original condition. And Jesus's entire ministry was about teaching others to overcome it. Asking us to abandon our egos though is a tough sell. Because while we know that egoism leads to pride, hate, violence, theft, adultery and every evil under the sun,2 we also believe that our egos define who we are. We think that if we lose our ego, we will lose our identity; and we are offended by those who suggest otherwise.
This offense that we take is registered in the Gospel of John during the story of the Last Supper—the last fellowship for Jesus before he crucifies his ego, abandons the well, and experiences full consciousness in Christ. At the dinner table, the disciples cry out against the "harsh doctrine" they are being taught.3 Their shock is not over the eating of the flesh and blood of the Son of Man (as those are just metaphors), but that in becoming "united" with Christ that they will lose their sense of self.
We, like the disciples, consider our egos as being solid and permanent. That is the devilish illusion. For if we look back upon our lives, we find that the person we identify as "me" changes as we grow. The middle–aged man or woman often looks with strange fascination toward the person they were at eighteen, just as the senior does toward their middle–aged self. Sometimes we cannot even believe the person we were yesterday!
These changes are all evidence of the Holy Spirit at work, as it pushes us to recognize the vast kingdom that exists outside the well in which we live. When we overcome the well, we don't lose ourselves, but expand our realities of place and self to include joys and experiences that were beyond our imagination. We leave our ego identity behind to discover our soul's identity,4 which is ever growing and limitless.
Our journey out of the well is symbolized by Jesus's teaching of the cross, and the Gospel writers' depiction of Jesus's crucifixion and resurrection. Whether Jesus was actually crucified or not is a matter that can be left to personal belief. What is to be recognized is that even if Jesus were not crucified by the Romans, we would have had to do it ourselves for the sake of the gospel story. Because in order to understand the profound depth of Jesus's renunciation of the ego, we need a crucifixion parable to guide us.
Parables are able to provoke that "aha" experience we get when…
The Lord's Prayer. To continue reading, click on page 2 at the bottom.
In our SBNR motivational about William Blake and seeing Heaven in a Wildflower, we talked about the transcendent personality of Jesus Christ and how that should be one of our goals as Progressive Christians (or as Sons and Daughters of God, regardless of our religious persuasion).
Some readers have interpreted this motivational to imply that we advocate the building of personal legends ala Paulo Coelho. Nothing could be further from our intent. Legends are by their very nature simplistic but fanciful variations of the genuine life–which is littered with multiple twists and turns, failures and triumphs, and punctuated by long bouts with the mundane.
Legends are often built on the idea of the mythological hero, who follows a straightforward path of separation, initiation, and return. That is, we (as heroes) leave our homes and/or comfortable surroundings (separation) to confront new, mysterious, and life-altering experiences (initiation), which ultimately lead us back again to our community (return) as a kind of savior or spiritual gift giver.
If only life worked out in such a tidy fashion. But it doesn't, and never has. For centuries we've been building personal legends around prophets and artistic geniuses, forgetting that it was not they who built their legends but us. How much better for the suffering artist legend of Van Gogh to have him cut off his own ear and give it to a prostitute than tell the more likely story that it was cut of by his friend (and fellow painter) Paul Gauguin because Vincent attacked him.
To truly build a personal legend we have to give up all ideas of a personal legend, and simply live, laugh, and love. That is how we build the transcendent personality of Christ. To the victors (survivors) go the spoils, as well as the legends they create about their predecessors.
——
The Living Hour's motivational series combines history, literature, philosophy, psychology, and religion to help bring about new perspectives for Progressive Christianity and anyone who seeks a better understanding of "God" and life's purpose. Sign up to have these progressive Motivationals delivered to your e-mail box three times a week.
Gospel of Mark 1
The beginning of the gospel of Jesus Christ, the Son of God. 2 It is said in the prophet Isaiah: 'Behold! I send my messenger before thy face; He shall prepare thy way.' 3 'The voice of one crying aloud in the wilderness: "Make ready the way of the Lord, make his paths straight.' 4 And in fulfillment of this, John the Baptist appeared in the wilderness, proclaiming a baptism upon repentance, for the forgiveness of sins.
5 The whole of Judea, as well as all the inhabitants of Jerusalem, went out to him; and they were baptized by him in the river Jordan, confessing their sins. 6 John was clad in clothing of camels' hair, with a belt of leather round his waist, and lived on locusts and wild honey; 7 And he proclaimed: "There is coming after me one more powerful than I, and I am not fit even to stoop down and unfasten his sandals. 8 I have baptized you with water, but he will baptize you with the Holy Spirit."
9 Now about that time, Jesus came from Nazareth in Galilee, and was baptized by John in the Jordan. 10 And just as he was coming up out of the water, he saw the heavens rent apart, and the Spirit, like a dove, descending upon him, 11 And from the heavens came a voice: "Thou art my Son, the Beloved; in thee I delight." 12 Immediately afterwards the Spirit drove Jesus out into the wilderness; 13 And he was there in the wilderness forty days, tempted by Satan, and among the wild beasts, while the angels ministered to him.
14 After John had been committed to prison, Jesus went to Galilee, proclaiming the gospel of the kingdom of God: 15 "The time has come, and the kingdom of God is at hand; repent, and believe the gospel." 16 As Jesus was going along the shore of the Sea of Galilee, he saw Simon and his brother Andrew casting a net in the sea, for they were fishermen.
17 "Come and follow me," Jesus said, "and I will make you become fishers of men." 18 They left their nets at once, and followed him. 19 Going on a little further, he saw James, Zebediah's son, and his brother John, who also were in their boat mending the nets. 20 Jesus at once called them, and they left their father Zebediah in the boat with the crew, and went after him. 21 And they walked into Capernaum.
On the next Sabbath, Jesus went into the synagogue and began to teach. 22 The people were amazed at his teaching, for he taught them like one who had authority, and not like the teachers of the law. 23 Now there was in their synagogue at the time a man under the power of a foul spirit, who called out: 24 "What do you want with us, Jesus of Nazareth? Have you come to destroy us? I know who you are, the Holy One of God!" 25 But Jesus rebuked the spirit: "Be silent! Come out from him." 26 The foul spirit threw the man into a fit, and with a loud cry came out from him.
Discover the Mysteries of the Lord's Prayer.
To continue reading Chapter 1 of the Gospel of Mark, please click on page 2 below.
Having put forward the idea that as Progressive Christians we are all ministers, albeit in various forms, the question now follows, just what is the role of the Reverend, the Minister of the bricks and mortar church? Like other Pastors, Progressive Reverends guide religious ceremonies (such as weddings and funerals), as well as serve as spiritual counselors and community organizers of good works aimed towards those in need. But what separates them from Pastors of the religious right is the way they manage the pulpit.
In our current age of dumbing down and superficiality (where even elected officials are so self-absorbed that they feel compelled to "Twitter" their trivial thoughts and actions to the world), we need more than ever the Reverend who possesses both great erudition and an expansive soul: Pastors who are well-versed in scripture, the humanities, and the sciences, and who serve their congregations as daily conduits within which the wisdom of God and Man merges and re-emerges with strength and vitality.
Progressive Christian Reverends therefore must speak from the pulpit with more than just the Bible in one hand and a newspaper in the other–an image which strikes much too close to the Bible-pounding preacher of old. Instead, they should be able to move effortlessly from the Gospels, to the Talmud, to Shakespeare, to Carl Jung, to Einstein, to the Newspaper, and back again: so that the teachings of Jesus Christ are re-imagined, refashioned, and retold in ways that can inspire and challenge the mind and spirit of the contemporary parishioner: the individual upon whose shoulders the revitalization of our communities, neighborhoods, families, and sense of purpose rests.
To read our suggestions for how Progressive Christians should think about worship, please go to: How We Worship.
There is a humorous story about an American congressman who, fighting for the sanctity of the English language, exclaimed that if English was good enough for Jesus Christ it's good enough for him! As most of us know, Jesus did not speak English. His native language was Aramaic. And the Gospel scriptures were written in Greek.
For those curious, the following is a Greek translation of the Lord's Prayer, the prayer which Jesus taught his disciples when they asked him how to pray, the prayer which is the Rosetta Stone for understanding the Gospel of Jesus Christ.
ΠΑΤΕΡ ΗΜΩΝ Ο ΕΝ ΤΟΙΣ ΟΥΡΑΝΟΙΣ
ΑΓΙΑΣΘΗΤΩ ΤΟ ΟΝΟΜΑ ΣΟΥ
ΕΛΘΕΤΩ Η ΒΑΣΙΛΕΙΑ ΣΟΥ
ΓΕΝΗΘΗΤΩ ΤΟ ΘΕΛΗΜΑ ΣΟΥ,
ΩΣ ΕΝ ΟΥΡΑΝΩ ΚΑΙ ΕΠΙ ΤΗΣ ΓΗΣ
ΤΟΝ ΑΡΤΟΝ ΗΜΩΝ ΤΟΝ ΕΠΙΟΥΣΙΟΝ
ΔΟΣ ΗΜΙΝ ΣΗΜΕΡΟΝ
ΚΑΙ ΑΦΕΣ ΗΜΙΝ ΤΑ ΟΦΕΙΛΗΜΑΤΑ ΗΜΩΝ,
ΩΣ ΚΑΙ ΗΜΕΙΣ ΑΦΙΕΜΕΝ ΤΟΙΣ ΟΦΕΙΛΕΤΑΙΣ ΗΜΩΝ
ΚΑΙ ΜΗ ΕΙΣΕΝΕΓΚΗΣ ΗΜΑΣ ΕΙΣ ΠΕΙΡΑΣΜΟΝ,
ΑΛΛΑ ΡΥΣΑΙ ΗΜΑΣ ΑΠΟ ΤΟΥ ΠΟΝΗΡΟΥ.
ΑΜΗΝ.
For those who cannot read Greek. Here is a transliteration of the above text.
Pater hêmôn ho en toes ouranoes;
hagiasthêtô to onoma sou;
elthetô hê basileia sou;
genêthêtô to thelêma sou,
hôs en ouranô, kae epi tês gês.
ton arton hêmôn ton epiousion dos hêmin sêmeron;
kae aphes hêmin ta opheilêmata hêmôn,
hôs kae hêmeis aphiemen toes opheiletaes hêmôn;
kae mê eisenenkês hêmas eis peirasmon,
alla rhysae hêmas apo tou ponerou.
hoti sou estin hê basileia kae hê dynamis kae hê doxa eis tous aeônas;
amên.
Gain fresh insight into the Lord's Prayer & how God is with us today. Read our free online book The Lord's Prayer for Daily Life. The prayer's hidden teachings will enrich and inspire you. Click the following link to begin reading the Living Hour Book now: The Lord's Prayer.
If you would like to read The Lord's Prayer from the King James version of The New Testament, please go to: The Lord's Prayer in King James English.
It really is a shame that we no longer teach Latin in our schools, for Latin has a grace, beauty, and music that English has a difficult time rivaling. This is not to say that Latin is better than English, only that each language has different strong points; and gracefulness is one area where Latin usually triumphs.
The following is a Latin translation of The Lord's Prayer , the prayer which Jesus taught his disciples when they asked him how to pray, the prayer which is the Rosetta Stone for understanding the Gospel of Jesus Christ. We suggest that it be read it out loud for full appreciation.
PATER noster, qui es in caelis,
sanctificetur nomen tuum.
Adveniat regnum tuum.
Fiat voluntas tua, sicut in caelo et in terra.
Panem nostrum quotidianum da nobis hodie,
et dimitte nobis debita nostra sicut
et nos dimittimus debitoribus nostris.
Et ne nos inducas in tentationem, sed libera nos a malo.
Amen.
Gain fresh insight into the Lord's Prayer & how God is with us today. Read our free online book The Lord's Prayer for Daily Life. The prayer's hidden teachings will enrich and inspire you. Click the following link to begin reading the Living Hour Book now: The Lord's Prayer.
If you would like to read The Lord's Prayer in a German translation, please go to: The Lord's Prayer in German.