Tom Robbins is the kind of author who people often say you either love or hate. All things considered, that is probably the best kind of author to be, as it reflects that level of truth telling which always inspires radically opposing emotions in others. Robbins is also the kind of author that we at The Living Hour would identify as an excellent example of the SBNR Progressive Christian, even though he would undoubtedly not describe himself in such terms. Regardless, Robbins displays the kind of attitude, wisdom, and joie de vivre that we admire.
The following are selected quotes from Tom Robbins covering the subject of God, religion, and the art of living:
**"A sense of humor…is superior to any religion so far devised."
**"We waste time looking for the perfect lover, instead of creating the perfect love."
**"If by the quarter of the twentieth century godliness wasn't next to something more interesting than cleanliness, it might be time to reevaluate our notions of godliness."
**"What difference does it make if the Gospel is mostly a lie? It's an engrossing story and the words of its hero are excellent words to live by, even today."
**"If you believe in peace, act peacefully; if you believe in love, acting lovingly; if you believe every which way, then act every which way, that's perfectly valid – but don't go out trying to sell your beliefs to the system. You end up contradicting what you profess to believe in, and you set a bum example. If you want to change the world, change yourself."
**"Curiosity, especially intellectual inquisitiveness, is what separates the truly alive from those who are merely going through the motions."
**"All depression has its roots in self-pity, and all self-pity is rooted in people taking themselves too seriously."
**"Anyone who maintains absolute standards of good and evil is dangerous. As dangerous as a maniac with a loaded revolver."
**"Solace? That's why God made fermented beverages and the blues."
**"I believe in nothing, everything is sacred. I believe in everything, nothing is sacred."
What might Tom Robbins say if he were a Zen teacher? Click on Zen to find out!
—
Gain fresh insight into the Lord's Prayer. Read our free online book The Lord's Prayer for Daily Life. The prayer's hidden teachings will enrich and inspire you. Click the following link to begin reading the Living Hour book now: The Lord's Prayer.
If you appreciate the work of LivingHour.org, please support us today by linking to our website. We also welcome your financial support. You can make your secure online donation via PayPal by clicking the following icon: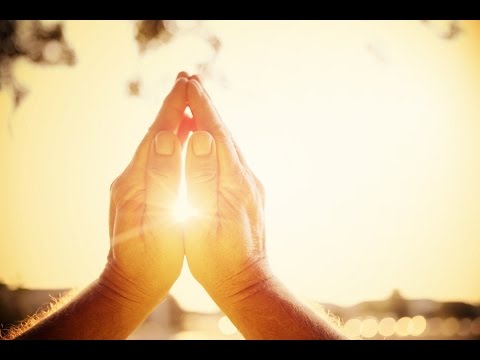 Chapter 1
Our Father who art in
heaven…
(Understanding Our Relationship to God)
The Lord's Prayer begins with an idea that seems easy enough to understand. Jesus wants to establish God as our heavenly Father, and we as his children. What we often fail to notice though is what Jesus doesn't say—yet what he leaves out is just as important. What Jesus doesn't say is that we should pray to God as "My Father." We are taught to address him as "Our Father" because prayer is not about individualism. It is not a private wish factory,1 churning out favors so that we can escape the hardships of life. Its purpose is to bring us together:2 to bring unity to our relationship with God and his creation.3
But why does Jesus describe God as a father figure? Why not "Our Mother" or "Our Creator"? Or why not just say "Our God"? Before trying to answer this, we need to recognize that our lives are defined by our relationships: the good and the bad. The roads we've taken have been paved by the arguments, joys, sadness, and desires we've shared with our family and friends. These roads though frequently do not lead to Christ or the kingdom of God.4 So Jesus demands that we tear them up.
He challenges us to hate our fathers, mothers, brothers, and sisters, and abandon the life we've come to know.5 It's an alarming request. If a preacher ordered his followers to do that today, we would call him a cult leader or religious crackpot. So what are we to make of this demand?
It's doubtful that early Christians manufactured this teaching, since it directly opposes the Mosaic law of honoring thy parents. Yet the message seems to clearly contradict Christ's gospel of love.6 Why are we to love our neighbors as ourselves but then hate our families? Let's first step back for a moment and consider Jesus's larger teaching methods. After all, this isn't the only time in the Gospels that he makes demands that seem outlandish or unrealistic. For example, how many of us are really prepared to sell our possessions and give everything to the poor?7
As a spiritual teacher, Jesus had a keen understanding of human nature and the mind. He knew that most of his followers lived hopelessly one sided lives—their attachments to material things and family always seeking primacy. It is no different with us today. So to break these attachments, Jesus plays a clever psychological game. He demands our exact opposite behavior: in other words, hating our parents (while loving God alone); and abandoning our worldly goods (while earning treasures in heaven).
But we have to remember that this is only a temporary mind game. Jesus doesn't expect us to turn our backs on our families forever or take vows of abject poverty. His hope is that these harsh commands will serve as an internal baptism of fire.8 And that as the flames rise up, they will be doused with the living water of the Holy Spirit,9 so that we will emerge from the ashes as harmonious new creations—instinctively knowing what things to render Caesar and what things to render God.10
To bring this new being to term, Jesus couldn't refer to God simply as an abstraction. He had to make God tangible to us in a very human way—that is, as a parent. He also had to contend with Old Testament scripture. In matters related to "religion," Jesus knew a lighter touch was needed than that which he used when dealing with our earthly attachments. For example, even though he turns many Mosaic laws on their head, his ministry wouldn't have gotten very far had he gone around telling Israel to hate the prophets. He also couldn't ignore the wisdom contained in Jewish scripture.11
So Jesus hit upon an ingenious solution. He told his followers that…
The Lord's Prayer. To continue reading, click on page 2 at the bottom.
Chapter 2
Hallowed be thy name…
(Understanding God's Identity)
Jesus establishes God as a heavenly father figure, but that's not enough for most of us. Without a name, he seems lost in abstraction. Try as we might, we simply can't bring him into view. There is only the vague presence of someone hovering around us—like the adult of a Charlie Brown Peanuts Special, always outside the frame, speaking in a strange indecipherable language. Jesus understands our predicament, but unlike Moses, who chiseled the Word to fit the hardness of our hearts,1 he isn't going to bend the gospel around our weaknesses. He'll allow for the idea that God has a name, but he isn't about to tell us what it is.
Why the secrecy? Because Jesus understood that once God is given a name such as Yahweh or Elohim, it doesn't take long before we start asking for special favors.2 Jesus, as we know, wanted to break the belief in a God that plays favorites. He wanted his followers to realize that in the Father's eyes all races of people are equal: the gospel of Christ beating at the heart of all true religions. "He who is not against us are for us,"3 proclaimed the carpenter's son. That includes Buddhists, Muslims, Taoists, Jews, and others. What we label ourselves isn't important as long as we follow Christ's gospel of love, charity, and good works—as long as we climb the mountain and live up to our potential as God's children.
Our journey though is hard and steep—especially at the beginning—which is why when churches offer a shortcut to the kingdom of heaven we are quick to accept. It's quite comforting to think that Jesus did all the legwork, and that we can just coast into heaven on the belief that he is our savior. Unfortunately, Jesus never made such a claim. In fact, he makes it quite clear that he expects us to do our own walking, carrying our own crosses.4 The obstacles we face on the way are our responsibility to remove because, more often than not, they are of are own making.
One obstacle to the kingdom is our habit of seeking God from without rather than within. In Old Testament days, this habit regularly took the form of idol worship. Today it is much the same, except we've replaced the golden calf with images of Jesus of Nazareth—fetishizing his likeness in our churches, art work, books, and car ornaments.
We've fallen into this trap because Jesus, while being cagey about God's name, says that salvation is to be found through his own "name".5 As usual, we have to be careful of taking Jesus's reported words too literally. It is clear that he never wanted to be personally honored for the things he did.6 Throughout the Gospels he shuns the ego–trip, cherishing anonymity over fame.7 He even goes so far as to tell the disciples not to call him "good,"8 while urging secrecy from those whom he heals.9
When Jesus talks of Christ, God, or the kingdom of heaven, he always speaks in metaphors and parables,10 expecting us to seek the deeper meaning. When Jesus says that he is the pathway to the Father,11 he is not talking as Jesus of Nazareth but as the Christ child who lives in us all. He is calling each of us to turn our attention inward, to reconnect with that child through the power of the Holy Spirit.12 What he is not doing, is asking us to bow down and praise him, or go through life as spiritual automatons asking, "What would Jesus do?" If we are to kneel before anyone it is our neighbor, so as to wash their feet and honor them as sons and daughters of the Lord.13
This teaching has always been a pretty hard one to…
The Lord's Prayer. To continue reading, click on page 2 at the bottom.
Chapter 3
Thy kingdom come…
(Understanding God's Will)
With the second line of The Lord's Prayer, we arrive at the heart of the matter: God's kingdom. To understand how Jesus views his Father's kingdom, we first need to do some–thing that will seem strange. We must take all discussion of "Heaven" off the table. There will be no talk about heaven with a capital "H," the place we think we'll go to (if lucky) when we die. We're just not going to go there.
Why? Because as soon as we see heaven and hell as proper names, as specific places where rewards and punishments are meted out, the acceptance of Christ and all associated good works become petty acts of bribery. The afterlife must remain unknown, because the quality and strength of our faith, as well as the morality of our actions, depends on the mystery. For this reason, Jesus calls us to attend not to the dead1 (who are beyond our reach) but to those who are living and can feel our touch.
It is by nurturing the living God in ourselves and others that we make the Father's kingdom come.2 But what exactly is this kingdom if it is not what we normally take for heaven? The Gospels provide us with plenty of clues. But also many false leads. We need to be careful when applying our winnowing fans.
We should remember that the tribes who handed down the story of Jesus believed that a final day of judgment would occur during their own generation.3 That is why the apostles are so despondent after Jesus's death. They thought he was going to physically deliver Jerusalem from Roman authority, and then rule over an earthly kingdom.4 But Jesus had something different in mind. He wanted his disciples to view the Lord not as a King on High but as a secret spirit living in us all,5 with the power to reveal a kingdom already here.6
Therefore, we must sidestep any reference to the end–time theologies7 that were prevalent during Jesus's day, and which today have made best–selling authors of those who exploit fears of being left behind. After all, how is it that we will find ourselves raptured into the sky or see Jesus surfing down from the clouds,8 when God's kingdom, we are told, cannot be witnessed by the eye because it lives within us?9 The answer is, we can't, and won't. The gates of heaven are unlocked when our hearts and minds work in unison to discover God's Word,10 which is alive all around us.
That is why Jesus insists on talking in parables when describing the kingdom: because parables make us think. They don't dictate hard and fast answers. Jesus, like the river guide, leads us upstream to where the fish are, but insists that we make our own catch. The problem though is that we often feel stranded upriver without a pole!
But Jesus doesn't actually leave us…
The Lord's Prayer. To continue reading, click on page 2 at the bottom.
Chapter 4
Thy will be done…
(Understanding God's Will)
In the Book of Luke, there is a curious statement about God. Luke quotes the prophet Isaiah as saying that through Christ (the Lord) all mankind shall see the "salvation of God".1 Considering the ham–fisted way that Jesus's twelve apostles (not to mention the Pharisees and Sadducees) often handled Old Testament scripture, we might be tempted just to pass over this comment from Isaiah. But that would be a mistake.
Christ, through the power of the Holy Spirit, has been inspiring prophets since the beginning of the world. 2 Jewish scripture, like all holy scripture, is capable of profound revelation, and this quote by Isaiah is a jewel of an example—albeit one that is rarely talked about. Our silence surrounds the disturbing question: From what exactly does an all powerful God need to be saved? For mankind, "salvation" means being rescued from the wages of sin, but is God a sinner too?
Some would argue that Jehovah certainly is no saint, considering the peevish, jealous, and wrathful behavior he exhibits in the Old Testament. But when Isaiah refers to God's salvation, he isn't talking about liberating Jehovah from his penchant for tormenting servants like Job just to win bets with Satan. He is talking about the justification of God's will, and the choices he's made. To illustrate God's situation, Jesus tells the story of the prodigal son. 3
In this parable, a father has two sons. The youngest, anxious to experience the world, asks for his inheritance right away. The father abides by this request and grants him his share, which the boy then dutifully squanders on wine, women, and song in a far off land. The young man eventually crawls back home utterly destitute. Rather than chastise his fallen boy, the father welcomes him back with open arms, kills the fatted calf, and throws a big party.
All the merry–making upsets the older son, who stews over the fact that his father never gave him even a young foal to butcher and barbecue for his friends. The father gently rebukes his eldest, stating that everything he owns has always been available to him.
When this parable is taught today, the emphasis is usually on the prodigal son's welcome home party. The celebration is used to demonstrate that we shouldn't be afraid of God's punishment, if we want to return to his fold after years of dissolute living. The beginning of the parable though is just as important, for it reveals the position in which God has placed himself.
The father in Jesus's story did not have to advance his son his inheritance. He could have just as easily said: "No way, get out there and work the fields with your brother." He chose to give the money to his son. And we expect he handed it over knowing full well that his boy wasn't going to invest it in sheep futures.
Not many fathers today would let their child blow such a fortune. Why does this one? Because this father's ultimate concern is not for his estate but for respecting his son's independence. By granting his son the means to live on his own, the father hopes he will make the mistakes he needs to make; learn the lessons he needs to learn; and, when all is said and done, return home realizing that a boundless treasure lay within the bosom of family.
God, in granting us free will, also has given us our…
The Lord's Prayer. To continue reading, click on page 2 at the bottom.
Every chasm shall be filled, every mountain and hill shall be leveled; the winding ways shall be straightened; the rough roads made smooth, 6 And all mankind shall see the salvation of God. – Luke 3:5-6 [↩]
"You are not fifty years old yet," the Jews exclaimed, "and have you seen Abraham?" 58 "In truth I tell you," replied Jesus, "before Abraham was, I am." – John 8:57-58 [↩]
A man had two sons; 12 And the younger of them said to his father: 'Father, give me my share of the inheritance.' So the father divided the property between them. 13 A few days later the younger son got together all that he had, and went away into a distant land; and there he squandered his inheritance by leading a dissolute life. 14 After he has spent all that he had, there was a severe famine through all that country, and he began to be in actual want." 15 "So he went and hired himself out to one of the people of that country, who sent him into his fields to tend pigs. 16 He longed to satisfy his hunger with even the bean-pods on which the pigs were feeding; and no one gave him anything." 17 "But, when he came to himself, he said: 'How many of my father's hired servants have more bread than they can eat, while here am I starving to death! 18 I will get up and go to my father, and say to him: 'Father, I sinned against heaven and against you; 19 I am no longer fit to be called your son; make me one of your hired servants.'" 20 "And he got up and went to his father. But, while he was still a long way off, his father saw him and was deeply moved; he ran and threw his arms round his neck and kissed him. 21 'Father,' the son said, 'I sinned against heaven and against you; I am no longer fit to be called your son; make me one of your hired servants.'" 22 "But the father turned to his servants and said: 'Be quick and fetch a robe—the very best—and put it on him; give him a ring for his finger and sandals for his feet; 23 And bring the fattened calf and kill it, and let us eat and make merry; 24 For here is my son who was dead, and is alive again, was lost, and is found.' So they began making merry." 25 "Meanwhile the elder son was out in the fields; but, on coming home, when he got near the house, he heard music and dancing, 26 And he called one of the servants and asked what it all meant. 27 'Your brother has come back,' the servant told him, 'and your father has killed the fattened calf, because he has him back safe and sound.' 28 This made him angry, and he would not go in. But his father came out and begged him to do so." 29 "'No,' he said to his father, 'look at all the years I have been serving you, without ever once disobeying you, and yet you have never given me even a kid, so that I might have a party with my friends. 30 But, no sooner has this son of yours come, who has eaten up your property in the company of prostitutes, than you have killed the fattened calf for him.'" 31 "'Child,' the father answered, 'you are always with me, and everything that I have is yours. 32 How could we do anything else but make merry and rejoice, for here is your brother who was dead, and is alive; who was lost, and is found." – Luke 15:11–32 [↩]
Chapter 5
On earth as it is in heaven…
(Understanding God's Divide)
In the last two chapters on the Lord's Prayer, we've established that our entrance into the kingdom of heaven depends on our sense of wonder; our ability to think and love; our patience; and our acceptance of will as a matter of choice—a choice shared equally with God, the Father. We've also learned that the kingdom is filled with potential, and with treasures that can be experienced today and every day. Unfortunately, we often lose sight of this. Even those who have dedicated their lives to preaching the Word of God often remain just outside the kingdom's doorway.
Take for example the story of Jesus and the scribe in the Book of Mark. In this story a teacher of Mosaic law asks Jesus which commandment supersedes all others. Jesus replies that it is the first of the ten: "The Lord our God is the one Lord; And thou shalt love the Lord thy God with all thy heart, and with all thy soul, and with all thy mind, and with all thy strength." He then adds that the second most important commandment is: "Thou shall love thy neighbor as thou dost love thyself." The scribe heartily agrees and congratulates Jesus on being so wise. Jesus, in turn, acknowledges the scribe's own wisdom, telling him that he is "not far from the kingdom of God."1
This story shows once again that Jesus did not view heaven as a celestial mansion in the sky or a Garden of Eden revisited. Instead, he saw God's kingdom as a hidden reality waiting to be brought into the light.2 Much more than a state of mind, it is a state of being wherein the heart, soul, and mind work as one—and which find their perfect stride in Christ. Hitting that stride takes more than having one's heart in the right place or possessing wisdom (such as the scribe had), it means tapping the latent power of the Holy Spirit to bring harmony to our divided house, and likewise to God's.
When Jesus says that with the coming of the kingdom of heaven and the Son of Man two shall be found and then one taken and the other left,3 he is talking about our divided selves. He is not saying, as we discussed before, that there is going to be a rapture, where the faithful are whisked up into the sky while the sinners are left to stew in their juices.
As the story of Jesus got passed down, the term Son of Man4 became interchangeable with Son of God.6 But for Jesus, these appellations were not the same. The Son of Man refers to our ego's currently limited perception of our selves. And while this perception is necessary because (as symbolized by John the Baptist) it bears witness to Christ and the Word of God,5 it also ultimately must be beheaded6 (i.e., crucified)7 to make way for the Son of God and our expanding Christ consciousness—wherein which we treat our neighbors as ourselves because we recognize them as true reflections of ourselves.
Each one of us is born into a kingdom divided. And in this kingdom, we find both Christ and Satan competing for our attention—one using the Holy Spirit as his emissary and the other using the Ego. Yet it is a kingdom which cannot stand,8 for it causes us to love one master and hate the other.9 Or rather we go through life flipping allegiances between the two. When praying The Lord's Prayer, we therefore must think deeply on the ways we are divided against our better selves, divided against our consciences, divided against Christ—for these divisions prevent us from manifesting the kingdom of heaven within and recognizing its fruits around us.
Consider Martha's behavior in the…
The Lord's Prayer. To continue reading, click on page 2 at the bottom.
Chapter 6
Give us this day…
(Gathering the Moment at Hand)
Up to this point in the Lord's Prayer, Jesus has been laying a foundation—one that establishes our relationship to God and his creation. When we recite the beginning of the prayer, we are thus engaging in an act of grounding, reminding ourselves that at the core of our existence we remain rooted in Christ.1
With the foundation complete, Jesus moves on to what many of us think is the business of prayer: asking for things. But as we mentioned in Chapter 2, prayer isn't about asking for special favors. In fact, it isn't even about "asking" at all—since, as Jesus says, God already knows what we need before we ask him.2 So what is prayer about? The simplest answer is that it is about gathering and release.
When we think about gathering and Christ, the first image that comes to mind is probably the shepherd. Many of us see Jesus as the "Good Shepherd"3 gathering his lost flock back within the fold of his love. This image is popular because Jesus often used sheep and shepherds as metaphors when he taught. He described those who deliver the gospel of Christ as lambs among wolves,4 and those without Christ's guidance as sheep without a shepherd.5 He also warned us of embracing false teachers who come in the guise of innocent sheep but have sinister hidden agendas.6
What we don't usually think about when contemplating gathering is the story of the prodigal son. We talked earlier about how this parable reveals the will of God as a matter of choice. But when we turn our attention to the son, and view the story through his eyes, the parable reveals a different lesson—which is the wonderful thing about parables: like crystals, they reflect new light (insight) as we turn them.
When the young man seeks his inheritance from his father, he doesn't plead for it. Instead, he speaks with authority: "Father, give me my share of the inheritance." (A man had two sons; 12 And the younger of them said to his father: 'Father, give me my share of the inheritance.' So the father divided the property between them. – Luke 15:11-12)) We often overlook that fact. But it is an important one. Because it shows that the son is claiming ownership over something that he believes is rightfully his.
Throughout the Gospels, Jesus also speaks with "authority",7 and says that when we speak in such a way, our Father will dutifully respond. In fact, he claims that God will grant us anything:8 that the dead will rise,9 and mountains move at our command, if we but have the faith of a mustard–seed10 and command it in his name.
This teaching has caused a lot of confusion over the years. Some Christians have taken it at face value and, because of that, acted irresponsibly—such as recklessly barring medical treatment to loved ones (believing that they could heal them through faith alone). Others have disregarded the whole moving mountains thing as just Jesus getting a little carried away with his metaphors. But if we reflect on the teaching a little longer, the true Word begins to emerge.
Let's begin our reflections by recalling that…
The Lord's Prayer. To continue reading, click on page 2 at the bottom.
Chapter 8
And forgive us our trespasses…

(Removing Our Hindrances Part II)

We've just described our journey toward a life in Christ as a rising. But the act of "rising" (such as rising above petty arguments and concerns) can sometimes get us into trouble, especially we Christians. The reason is that when we rise toward our divinity, we often look down on others with a misguided sense of superiority.1 Jesus condones none of that. He knocks us off our pedestals by insisting that we wash the feet of others if we are to have any part of him.2
To keep us grounded Jesus also teaches that our rebirth in Christ is owed to both spirit and water.3 This lesson is one that's largely been forgotten. Most Christians today see water simply as an accoutrement to the ritual of baptism, forgetting that the performance of rituals was something that Jesus only grudgingly accepted—for he knew how often they become codified into new forms of idolatry.
We can see such idolatry in the way the Pharisees rigidly held to their laws of the Sabbath.4 When it came to baptism, Jesus saw it as something which needed to be done for the sake of the community, rather than for himself—telling John the Baptist they must suffer the task so as to "satisfy every claim of religion."5 In other words, Jesus allowed himself to be baptized to fulfill the religious expectations of Israel, so that their minds would remain open to receiving the gospel of Christ.
That the heavens are said to have literally opened up during Jesus's baptism, with the Holy Spirit descending on his head like a dove,6 does not mean that we are magically turned into Christians during this ritual. Instead, these metaphors are used to illustrate water's essential role in our spiritual transformation.
To understand why Jesus says that our rebirth in Christ is owed to water, we must look at water as a parable, or character in a story. Water's narrative is that it likes to follow the path of least resistance. Likewise, the Holy Spirit seeks the path of least resistance as we remove the hindrances7 that block Christ from entering our lives.
Throughout Christendom this teaching has been driven under ground by a litany of ignoble wars, fire and brimstone preachers, and overzealous missionaries. But no person has ever been led to Christ through violence, threats, or intimidation, only by experiencing the Holy Spirit as it flows effortlessly from the souls of others.
How easily we forget Jesus's admonition to turn the other cheek; to not resist wrongs; to give our possessions to those who want to sue us; and walk two miles with those who compel us to go but one.8 In other words, to pass through this life like water.
Rather than accept the path of least resistance, we often strike out on the course of greatest resistance, confusing the lesser path with one of weakness. What we fail to recognize (but what Jesus was well aware of) is that water has another defining characteristic. It has the dammed up potential to flow forward with great force, when its hindrances are pulled away, forever altering the landscape below the break. Likewise, the Holy Spirit has tremendous power to transform lives, to create a holy current that will carry along others and make us true "fishers of men," As Jesus was walking along the shore of the Sea of Galilee, he saw two brothers—Simon, also known as Peter, and his brother Andrew—casting a net into the sea; for they were fishermen. 19 "Come and follow me," Jesus said, "and I will make you fishers of men." 20 The two men left their nets at once and followed him.9 if we but remove the obstacles in its path.
When we pray "forgive us our trespasses" we are beginning…
The Lord's Prayer. To continue reading, click on page 2 at the bottom.
Chapter 9
As we forgive those who
trespass against us…

(Removing Our Hindrances, Part II)
Removing the hindrances that block the coming of Christ involves more than just seeking forgiveness. It means giving forgiveness, too. And that can be pretty tough sometimes. As Christians we often think that unless punishments are meted out swiftly and severely our communities will turn into modern day Sodoms & Gomorrahs.
In America this fear fuels our continuation of the death penalty, world record incarceration rates, and overflowing court dockets. There is not a lot of forgiveness going around—to put it mildly. Christians know (or should know) that these actions run contrary to the teachings of Jesus and our faith. But we justify our behavior by revisiting Old Testament laws.
An "eye for an eye" makes so much better sense, because it is like a balancing of the ledger books. And it feels a lot better, too. Because it satisfies our desire for revenge. But playing tit for tat doesn't balance our offenses before God. The book of life is not a ledger of rights vs. wrongs; it is a story of forgiveness and hope. And unless we forgive others, the forgiveness we ask of the Father will not be given.1 For it has, in fact, never been heard.
To better explain this, let's return to the parable of water. We already know that water follows the path of least resistance. It also has another defining characteristic: it seeks its own level. This means that when water flows into a container (be it a cup, lake, or pool) it rises to a height that is level all around. Likewise, the Holy Spirit seeks its own level within of us. And its height is largely determined by our ability to forgive others, just as God forgives us.2
When we refuse to grant forgiveness, the water of the Holy Spirit dries to dust—the same dust that Jesus writes in when the angry crowd seeks to stone the adulteress.3 The dust we shuffle through daily, when we demand that others pay for their offenses and failures to live up to our expectations.
In our anxiousness for retribution, we forget that ultimately every offender pays for the offense that matters most: trespassing against the Holy Spirit.4 And the payment levied by God is that person's continued separation from his kingdom and a life more abundant.
We must remember that an individual's spiritual journey is long and hard, and no journey is the same. When we lose patience and are quick to judge others, we should recall how "slow to learn"5 the apostles were. Yet slow to learn doesn't mean can't learn. Christ's wisdom is a seed that grows differently in every person. Even God does not know how and when it will grow inside us.6 But grow it will if we have the faith to let the will of the Father run its course, and don't act as hindrances in its way.
It might seem impossible to forgive someone who has wronged us "seventy times seven times".7 Because it feels like we are letting the offender off the hook. But actually we are leaving ourselves of the hook; releasing ourselves from the anger, frustration, disappointment, and superiority that often accompany our judgments.
A few chapters ago, we mentioned that we can take…
The Lord's Prayer. To continue reading, click on page 2 at the bottom.
Chapter 10
And lead us not into
temptation…
(Overcoming Our Pride)
Having led us through forgiveness, the Lord's Prayer turns to temptation. Jesus approaches the subject from a curious angle. He asks us to pray that the Father will not lead us into temptation. This inevitably causes us to ask: Why would an all–good God lead us to the devil's doorstep? If we believe in the Lord, does he not reward that faith by leading us away from temptation?
Before answering those questions, we need to remember that we are partners with God in this life. Although he regularly grants us blessings in the form of our "daily bread," how we use and respond to that bread is up to us. Every blessing and talent bestowed by the Holy Spirit carries with it the seeds of our salvation, and our ruin.
This lesson is taught through the story of Christ's temptation in the wilderness. Jesus becomes "full of the Holy Spirit"1 before it leads him to his sit–down with the devil (a confrontation the Spirit will arrange on our behalf, too, since we must follow in Jesus's footsteps).2 But why does the great tempter appear when we are full of the Holy Spirit and its glory? The popular cry among Christians is for God to save us from temptation because our spirit is weak. The whole sequence of events sounds strange.
We often don't pray when we feel strong in spirit, because we don't even recognize the risk—which makes these moments all the more dangerous. But Jesus warns us of the threat we face when he says that many who are first shall be last3 and that the rich man will find it easier to pass through the eye of a needle than the gates of heaven.4
The danger is the sin of pride. And it is a temptation that Jesus overcame not only in the wilderness, when he refuses to be tempted by the devil into proving himself to be a Son of God or accepting rule over an earthly kingdom,5 but in every village he went to during his short ministry.
That Jesus battles the devil and the sin of pride all the way up to his death is something we often don't notice. We tend to think that he conquers Satan in the wilderness and that's the end of it. But in the Book of Luke we are told that the devil, having emptied his bag of tricks, only slips away to wait for his next opportunity.6 Knowing that Satan remains with him but in hiding, Jesus goes about his business in ways to reduce those opportunities for the devil to appear and tempt him into pride.
Worried that Jerusalem will replace the gospel of Christ with…
The Lord's Prayer. To continue reading, click on page 2 at the bottom.
Chapter 12
For thine is the
kingdom, the power, and
the glory, forever, amen.
(Understanding God Time)
The Lord's Prayer began by grounding us in our relationship with the Father, and it ends now by solidifying our faith in that kinship. We have already talked about how the kingdom, power, and the glory of God are played out within the living hour; but most of us are not satisfied with this daily bread. We want to know that there is a divine plan, with a definitive beginning and end, that's been arranged by the Father.
Our desire to see the culmination of God's plan is what led Jesus's early Jewish followers to believe that he was an earthly messiah. And it is what fuels today such false beliefs as the rapture and Jesus's second-coming out of the clouds. Without an end–game in place, we find our faith under assault,1 as we try to make sense of a world filled with horrors, suffering, and loss. Yet it is precisely this lack of knowledge in God's final act (like our uncertainty in what happens to us after we die) that creates the condition which rewards those with the faith of but a mustard seed.
If we are to acquire that life giving faith, and get glimpses of the Father's divine plan, we must take a "big picture" view of our lives and the history of the world. This means letting go of human time and entering God time. With human time we focus on beginnings and ends, and see time as a product that can be saved, lost, and spent. And we view morality within the limits of those human constraints. But with God time we are dealing with a cyclical ebb and flow that cannot be pinned down—and where moral reckoning occurs on a timeline that far exceeds an individual lifetime.
Our life in Christ is beyond beginnings and ends—which is why Jesus says that he existed before Abraham2 and his words will live on even after heaven and earth pass away.3 The Holy Spirit constantly is in the process of rising and receding. This means that the crucifixion of our ego is not a one time affair. We are called to repeatedly lay down our lives,4 as we rise ever closer toward our divinity.
Jesus imparts this teaching of recurring crucifixion when he tells us that we must pick up our crosses daily.5 And our repeated rise toward Christ is demonstrated in the gospel story by Jesus's reappearance within the form of a person that his disciples do not recognize.6 When, during the course of our spiritual evolution, we shed our egos, even those closest to us often fail to recognize the new person we've become. The fact that Jesus chooses to crucify his ego yet again, having already risen in Christ and been able to teach the gospel, demonstrates that no matter how high we've risen the ego continually builds new obstacles that need to be overcome.
When we pray For thine is the kingdom, the power, and the glory, forever, amen, we are thus confirming our faith in today's living Christ;7 as well as God's divine plan that we, his children, can feel only intimations of but never fully know.8 As the 19th century Unitarian Minister Theodore Parker once said: "I do not pretend to understand the moral universe, the arc is a long one, my eye reaches but little ways. I can calculate the curve and complete the figure by the experience of sight; I can divine it by conscience. But from what I see, I am sure it bends toward justice."
You have been reading Chapter 12 from the book The Living Hour: The Lord's Prayer for Daily Life (with New Testament Gospels). This faith book on life and the power of the The Lord's Prayer is available for purchase in trade paperback below.
If you appreciate the work of LivingHour.org, please support us today by linking to our website. We also welcome your financial support. You can make your secure online donation via PayPal by clicking the following icon:
Buy the Trade Paperback for $15.99
Thanks to Bill Moyer's excellent 1988 documentary of Joseph Campbell, called The Power of Myth (likely available at your local library), the scholar Campbell became a myth-guru famous for his dictum that we should "follow our bliss":
If you do follow your bliss, you put yourself on a kind of track that has been there all the while waiting for you, and the life you ought to be living is the one you are living. When you can see that, you begin to meet people who are in the field of your bliss, and they open the doors to you.
On the surface this sounds like good advice. Indeed, many people have adopted Campbell's words as their life philosophy–but often not with satisfying results. The reason is that "following your bliss" can at times be a selfish and ego-driven pursuit. If we amble down our bliss path, like Johnny Appleseed on morphine, we are more likely to plant the seeds of our own destruction than reap a generous harvest.
Former Federal Reserve Chairman Alan Greenspan's famous phrase "irrational exuberance" is just another term for bliss gone awry. Before the stock market crash, one imagines that the Wall Street boys and girls were following their bliss all the way over the economy's precipice, as they drug the rest of the country behind them hoping that this would break their fall.
If we are going to take Joseph's Campbell's words to heart, we have to add "heart" to them. We have to temper our bliss with a clear eyed sense of right and wrong, one that is driven by a love for our neighbors, colleagues, and friends. Or as the spiritual mentor of Carlos Castaneda put it:
For me there is only the traveling on paths that have heart, on any path that may have heart, and the only worthwhile challenge is to traverse its full length–and there I travel looking, looking breathlessly.
It is this less-traveled path, the heart road, that Jesus asks us to take when he says that we should carry our own crosses and follow him.1
——
Gain fresh insight into the Lord's Prayer. Read our free online book The Lord's Prayer for Daily Life. The prayer's hidden teachings will enrich and inspire you. Click the following link to begin reading the Living Hour book now: The Lord's Prayer.
To read about writer Isabelle Eberhardt, freedom, independence, an bravery, please go to: The Test of Freedom.
And those who do not take up their cross and follow in my steps are not worthy of me. Matt 10:38 [↩]
William James once remarked that while scientists often possess no religious creed, their temper is devout. In other words, most scientists are deeply awed by the majesty of the universe. Thus they approach their work in a way that is earnest, patient, and humble before the face of the world's grand complexity–regardless of whether or not they possess a religious faith.
These days it often seems that only the scientist retains a devout temper. A coarsening of discourse and temperament has invaded not only our popular media and politics, but our workplaces and even, at times, our churches–with preachers letting their egos get the better of them and using the power of the pulpit not to guide parishioners toward the Christ within, but to transform themselves into what Mark Twain might have called the braying ass.
If humankind is indeed a microcosm of the universe, we need to begin approaching our friends, neighbors, colleagues, and family with a devout temperament equal (if not surpassing) that which the scientist shows his work–recognizing that there is a grand complexity at work within each and every one of us, and that it is our calling to assist and be a part of the smooth working of that system–to grease the wheels, as it were, and not throw wrenches into the gears. Today we have become more or less a society of wrench throwers, and we are paying the price in our economy, or families, and our communities.
Jesus said that the most important commandment was to love the Lord thy God with all our hearts and minds1 because this is an act which creates a devout temperament; and a devout temper is the first step toward making his Father's Kingdom Come.
——
To read about Jack Kerouac and what Beat means please go to: God is Pooh Bear.
Gain fresh insight into the Lord's Prayer. Read our free online book The Lord's Prayer for Daily Life. The prayer's hidden teachings will enrich and inspire you. Click the following link to begin reading the Living Hour book now: The Lord's Prayer.
"Teacher, what is the great commandment in the law?" 37 His answer was: "Thou shalt love the Lord thy God with all thy heart, and with all thy soul, and with all thy mind." 38 This is the great first commandment. – Matt 22:36-38 [↩]
Towards the very end of Jack Kerouac's classic novel On the Road, he writes several memorable lines, which he read famously on The Steve Allen Show in 1956. One passage is as follows:
"In Iowa I know by now the children must be crying in the land where they let the children cry, and tonight the stars'll be out, and don't you know that God is Pooh-Bear?…
The comment that God is Pooh-Bear has caused a lot of confusion over the years, with many people claiming that Kerouac thinks that God is a fiction. But to believe that Jack Kerouac felt that God was a figment of our imaginations is to terribly misread him. The so called "King of the Beats" felt God intensely, within each and every hobo, wino, and hard-luck soul he met.
Kerouac defined being "beat" as being reduced to the essentials. But what does that really mean? And why was Kerouac so attracted to people who were beat? Those who have read Benjamin Hoff's Tao of Pooh probably have an intimation of the answer. In Hoff's book we learn how Winnie the Pooh is symbolic of the sage who lives in the immediate moment.
When we are reduced to the essentials (beat) we have no choice but to live inside the immediate moment, and thus are close to God, as is revealed by Jesus's parables of spontaneity. Close to God, though, does not translate to Being with God. For that to occur we must let charity, patience, and love drive our actions rather than the demands of the ego.
We must throw ourselves into the spontaneity of Christ (our true selves), as so often Pooh does in service to his friends and neighbors, without ever giving it a second thought.
—-
Gain fresh insight into the Lord's Prayer. Read our free online book The Lord's Prayer for Daily Life. The prayer's hidden teachings will enrich and inspire you. Click the following link to begin reading the Living Hour book now: The Lord's Prayer.
To read about William Butler Yeats and Christ's Second Coming please go to: Jesus's Second Coming.
In our meditation on The Laughter of Christ, we talked about how Jesus must have had a great sense of humor. Finding examples of the Nazarene's humor isn't easy though when reading the Gospels. Some folks have pointed towards Jesus's admonition that we shouldn't worry about the speck in our brother's eye when we have a beam in our own as one example. But that is a bit of a stretch.
All things considered, Jesus the humorist wasn't likely a joke teller or smug connoisseur of witty epigrams. He undoubtedly was a satirist: the wielder of that eclectic humor which, to this day, continues to be the most effective way to speak truth to power and expose our petty egoism. Stephen Colbert proved this brilliantly in his now legendary take down of President Bush (and the journalists who cover him) at the annual White House Correspondents' Dinner.
Satire is an insiders' game. Many people don't get it, while others think that the satirist is actually serious. It would have been the perfect kind of humor for a prophet like Jesus, who loved to teach in enigmatic parables and metaphors, and who wouldn't reveal the mysteries of the kingdom of heaven to just anyone.1 He also of course hated hypocrites,2 who are notoriously the subject of so much satire.
Jesus's greatest bit of satire comes ironically (or perhaps not so ironically) in the episode we celebrate on Palm Sunday. Jesus we are told comes riding into Jerusalem on an ass, and afterwards, being hungry, gets angry at a fig tree for bearing no fruit, even though it is out of season.
Like those Republicans who think that Stephen Colbert really is a conservative Republican, many of the early Christians who passed down Jesus's story simply didn't get it. They interpreted it through their ordinary blinders of Old Testament prophecy, as well as the belief that prayer can literally move mountains or part the Red Sea.
Today, let's go back and re-read Matthew Chapter 21 and imagine Stephen Colbert (or Mark Twain) riding the ass and berating the fig tree. Palm Sunday will take on a new, and perhaps richer, meaning.
—
Gain fresh insight into the Lord's Prayer. Read our free online book The Lord's Prayer for Daily Life. The prayer's hidden teachings will enrich and inspire you. Click the following link to begin reading the Living Hour book now: The Lord's Prayer.
Afterwards his disciples came to him, and said: "Why do you speak to them in parables?" "To you," answered Jesus, "the knowledge of the mysteries of the kingdom of heaven has been given, but not to them. – Matthew 13:10-12 [↩]
"Woe to you, teachers of the law and Pharisees, hypocrites that you are! You pay tithes on mint, fennel, and caraway seed, and have neglected the weightier matters of the law: justice, mercy, and good faith. These last you ought to have put into practice, without neglecting the first. You blind guides, to strain out a gnat and to swallow a camel! Woe to you, teachers of law and Pharisees, hypocrites that you are! – Luke 23:23-25 [↩]
In Thailand the ubiquitous phrase "mai pen rai" is well known to foreigners who have visited the Kingdom. Used in a variety of situations, mai pen rai is often translated as "never mind" or "it's no big deal" in guidebooks, but a more accurate, albeit wordy, translation would be "this matter is so insignificant, let us not give it another thought." Mai pen rai encapsulates much of what is admirable in the Thai character, and it is a phrase that one expects Jesus would have used liberally had it been available to him.
Mai pen rai1 is perhaps most commonly used as a substitute for "you're welcome," a phrase which basically has no equivalent in the Thai language. You're welcome is also a phrase that we never see Jesus using in the Gospels. The reason for this is that you're welcome is really a command. You are welcome to do what? You're welcome to return my kindness some day; that's what. In other words, you're welcome carries with it the feeling of "you owe me".
That is not how Jesus (or Buddha) taught us to perform kindness and charity. Instead the prophet taught us to act kindly with no expectation of anything in return. We are to behave kindly because that is what we are expected to do as Sons and Daughters of God. Kindness is part of our divine natures, thus when acting kindly and generously we are tapping into that divinity.
It is for similar reasons that Thais never developed an equivalent phrase for you're welcome. Behaving with kindness and generosity is expected of you because that is the way good people behave, and you are expected to be a good person. Mai pen rai is thus the perfect response to those who thank us. It takes the ego out of our charity and kindness, erasing the idea that there is anything special about it, and casting away any notion that we desire something in return.
Mai pen rai is ultimately an SBNR (Spiritual But Not Religious) term, and one which all Westerners (especially Progressive Christians) could benefit by using daily.
—
Go to Amazon.com to purchase the e-book version of LivingHour.org's book for Thai language learners by clicking the following link: The Original Thai-English Language Cognate Dictionary & Learning Tool.
Or purchase the Smashwords Thai Learning Edition for your Palm Pilot, Sony Reader, Nook, iPhone, or other portable device. Come back soon for information on buying the print edition.
Also spelled mai pehn rai, mai ben rai, and mai bpen rai [↩]
There is one thing that many scientists and orthodox Christians share: that is, a dislike of contradictions. That an electron can appear as either a particle or a wave is as disturbing to the scientist, as the mystical phrase You are God and not God is to the evangelical Baptist. Literal Bible readers take extraordinary flights of fancy to erase the many contradictions of the Good Book, or simply ignore them altogether. Even among Progressive Christian writers, contradictions are usually avoided while they try to build a logical edifice on which to hang their theological hats.
But there is no inherent shame in contradictions. Contradictions are not always antithetical to logic and reason, but often arise from the very nature of human reality, a direct result of the limits of human language and individual perception. This is the reason why neither Jesus nor Buddha wrote down their teachings.
It is the tension of opposites (between good and evil, particle and wave, heaven and earth) that gives rise to the Spirit of Truth. It is through paradox's window that we view the unity and diversity of Life.
George Orwell once said that "to accept an unorthodoxy is always to inherit unresolved contradictions". That is the inheritance of Progressive Christianity, and one which we must embrace wholeheartedly. A contradiction need not be a sign of weakness but one of strength.
Do I contradict myself? Very well, then I contradict myself, I am large, I contain multitudes. — Walt Whitman
In the end, we just might see that there weren't any contradictions after all: only apparent contradictions.
—
If you would like to read about why Progressive Christians do what they do, please go to: Why Progressive Christianity?
Gain fresh insight into the Lord's Prayer. Read our free online book The Lord's Prayer for Daily Life. The prayer's hidden teachings will enrich and inspire you. Click the following link to begin reading the Living Hour book now: The Lord's Prayer.

The Dalai Lama of Tibet is said to have an extraordinary laugh, one that rises frequently and joyfully from deep within his body. This is something we don't attribute to Jesus much: laughter. We get so caught up with Jesus's end game and the "man of sorrows" image that we lose sight of how much fun he must have been to be around.
After all, Jesus certainly wouldn't have been welcomed to the dinner table of so many sinners and outcasts had he been a bore1. He kept telling his disciples to "be of good cheer," and he wasn't the kind of teacher to be all talk. Jesus must have been full of cheer himself, with a spontaneous sense of humor and a hearty laugh.
When we laugh we leave ego and pride at the doorstep; we forget and forgive ourselves, as well as the trespasses of others. We move closer to Christ and the kingdom of heaven at hand. Eternity is a mere moment, said the writer Hermann Hesse, just long enough for a joke.
—-
Gain fresh insight into the Lord's Prayer. Read our free online book The Lord's Prayer for Daily Life. The prayer's hidden teachings will enrich and inspire you. Click the following link to begin reading the Living Hour book now: The Lord's Prayer.
To read about whether or not God is Winnie the Pooh, go to: God is Pooh Bear
Now that the Son of Man has come, eating and drinking, they are saying: "Here is a glutton and a wino, a friend of tax-gatherers and sinners!" And yet wisdom is vindicated by her actions – Mat 11:19 [↩]
A famous old piece of Zen wisdom says: "If you meet Buddha on the road, kill him." There are a couple of reasons why we are called to take Buddha out. The most commonly cited reason is that the prophet in the road is not really Buddha at all, but a figment of our imaginations–a psychological projection of the person we want Buddha to be. To approach the real Buddha we have to eliminate (kill) these projections.
The other reason for killing Buddha in the road is that by doing so we drop our last crutch and begin walking our spiritual path with full freedom and independence. In other words, we kill Buddha in the road to attain Buddha-hood ourselves. By killing Buddha we honor Buddha and ironically give him life.
This teaching actually finds great resonance in the Gospels of Matthew, Mark, Luke, and John. In the Gospel narratives, the disciples insist on seeing Jesus of Nazareth only through the prism of their own psychological projections, expecting him to assume the crown of an earthly king,1 all the while refusing to truly honor Jesus by accepting the kingdom of heaven within, where Christ reigns eternally.
So, today, let the Progressive Christian be the Zen Christian: If you meet Jesus on the road, kill him.
Where you want this killin' done? God said, "Out on Highway 61."
- Bob Dylan
—
Gain fresh insight into the Lord's Prayer. Read our free online book The Lord's Prayer for Daily Life. The prayer's hidden teachings will enrich and inspire you. Click the following link to begin reading the Living Hour book now: The Lord's Prayer.
If you have benefited from the work of LivingHour.org, please support us today by linking to our website. We also welcome and appreciate your financial support. You can make your secure online donation via PayPal by clicking the following icon:
On the following day great numbers of people who had come to the festival, hearing that Jesus was on his way to Jerusalem, took palm-branches, And went out to meet him, shouting as they went: "God save Him! Blessed is he who comes in the name of the Lord: the King of Israel!" John 12:12-13 [↩]
This week in our special series on the Founding Fathers, we return to Thomas Jefferson, who likely wrote more on the subjects of God, Christianity, and Religion than any of the other Americans we attribute "founding father" status. Indeed Jefferson went so far as to famously write The Jefferson Bible, or The Life and Morals of Jesus of Nazareth, in an attempt to clear up many of the misconceptions he felt surrounded the Nazarene and were being promulgated by the Church. As such, Thomas Jefferson might genuinely be considered the Father of SBNR (Spiritual But Not Religious) Progressive Christianity in America.
The following passage is not taken from The Jefferson Bible, but rather a letter written to a young man named Peter Carr, studying in Paris. In this letter (dated Aug. 10, 1787) Jefferson offers his advice on Carr's ongoing education, and in the excerpt below, on the subjects of religion, reason, and the person known as Jesus of Nazareth.
Religion. Your reason is now mature enough to examine this object. First thing, rid yourself of all bias that favors novelty and singularity of opinion. Indulge them in any other subject except that of religion. It is too important, and the consequences of error may be too serious. On the other hand, shake off all the fears and servile prejudices under which weak minds are submissively crouched. Fix reason firmly in her seat, and call to her tribunal every fact, every opinion. Question with boldness even the existence of a god; because, if there be one, he must more approve of a homage of reason than that of blindfolded fear.
You will naturally want to examine first the religion of your own country. Read the old testament bible then, as you would read the books of the great philosophers. The facts which are within the ordinary course of nature you will believe on the authority of the writer, as you would with the writers of other great works. The testimony of the writer weighs in their favor when the laws of nature do not contradict them. But those facts in the bible which contradict the laws of nature must be examined with more care, and under a variety of perspectives.
You will next want to read the new testament. It is the history of a personage called Jesus. Keep in your eye the pretensions of those who say he was begotten by God, born of a virgin, suspended and reversed the laws of nature at will, and ascended bodily into heaven: and of those who say he was a man of illegitimate birth, of a benevolent heart, enthusiastic mind, who set out without pretensions to divinity, ended up believing them, and was punished capitally for sedition by being crucified according to the Roman law.
Regarding books that discuss these matters, keep your reason firmly on the watch when reading them all. Do not be frightened from your inquiry by any fear of it's consequences. If it ends in a belief that there is no God, you will still find incitements to virtue and the love of others. If you find reason to believe there is a God, a consciousness that you are acting under his eye, and that he approves you, will be a vast additional incitement; for if there be a future state, the hope of a happy existence in that increases the appetite to deserve it. And if it turns out that you believe Jesus was also a God, you will be comforted by a belief in his aid and love.
But I repeat that you must lay aside all prejudice on both sides, and neither believe nor reject anything because any other people or institutions have rejected or believed it. Your own reason is the only oracle given you by heaven, and you are answerable not for the rightness but uprightness of your decisions.1
—
Read the next article in our series on the Founding Fathers: John Adams, Knowledge, & The Character of Literary Men.
Gain fresh insight into the Lord's Prayer. Read our free online book The Lord's Prayer for Daily Life. The prayer's hidden teachings will enrich and inspire you. Click the following link to begin reading the Living Hour book now: The Lord's Prayer.
If you appreciate the work of LivingHour.org, please support us today by linking to our website. We also welcome your financial support. You can make your secure online donation via PayPal by clicking the following icon:
The above passage by Jefferson was slightly edited to make it easier to read by the modern reader [↩]
The latest e-Bulletin from the Center for Progressive Christianity is titled "Why Do We Dare to Have Hope?"–a somewhat tepid title variation of Barack Obama's well-known book The Audacity of Hope. In the newsletter we thus have articles dealing with the role of HOPE in the Progressive Christian path. We have President Fred Plumer talking about "hope" as an action of creative transformation, SBNR Pastor Ian Lawton arguing that being filled up with "hope" is a choice, and a book review about how "hope" brings beauty to the Christian journey.
But as is so often the case when it comes to "hope," none of the writers seem compelled to seek out their answers in the Gospels and teachings of Christ. The reason so many Progressive Christian writers omit the Gospels when writing about "hope" is because the Books teach not hope but the trappings of hope misdirected. The disciples in their longing for Jesus to become an earthly messiah who rules over Rome become poster children for those who place misguided expectations on others.
Throughout the Gospels, Jesus preaches not the audacity of hope, for hope is as common as a lack of hope: they are natural human reactions to the events around us. What he teaches (which truly is unusual) is the audacity of acceptance. To accept God's Kingdom "at hand" even when the hand we are dealt is hard or painful. Jesus calls us not to pray for future wants but for simply "our daily bread," because God already knows what we need before we ask him.1
Some will say, "But won't this steal the zest from living? Won't this allow evil to thrive without opposition? Won't this halt the progress we all so long to see?" The answer is No, No, and No. For the audacity of acceptance should not be confused with the lassitude of resignation. Acceptance means to accept the challenge of life today, without injecting the future with our personal desires: To work with love and diligence at whatever job is at hand, no matter how small or insignificant: To embrace the skills that God has blessed us with and put them to use for the joy and benefit of others: To speak the truth, regardless of the consequences: And to forgive abundantly.
When we do this successfully, the future will take care of itself, and his Kingdom will have indeed come–and that is the only hope that matters.
Let God Almighty rule eternity. My precincts are the minutes and hours of every day. And as long as people have hopes and dreams, well then, I will have work to do. – The Devil in The Book of Life by Hal Hartley.
—
Gain fresh insight into the Lord's Prayer. Read our free online book The Lord's Prayer for Daily Life. The prayer's hidden teachings will enrich and inspire you. Click the following link to begin reading the Living Hour book now: The Lord's Prayer.
God, your Father, knows what you need before you ask him – Matthew 6:8 [↩]
The state of Christian sermons (be they Evangelical sermons or Progressive Christian sermons) has remained pretty constant for centuries now. What state is this? Well, in the words of singer and songwriter Joe Jones (circa 1960):
You talk too much, you worry me to death,
You talk too much, you even worry my pet,
You just talk, talk too much.
You talk about people that you don't know,
You talk about people wherever you go,
You just talk, talk too much.
It is not so much that long-winded sermons cause us to worry (or nod off in the pews). Or that Christianity's preachers talk too much about people they don't know, even though they often do, even progressive clergy (who can forget Rev. Michael Pfleger's comments about Hillary Clinton).
The problem is that excess sermonizing steals the revelation from us. Revelations born from the lips of preachers are will-o'-the-wisps that flicker in our minds briefly but rarely are internalized. For revelations to be transformative we must come to them on our own. That is why Socrates taught with questions, and Jesus taught with parables.
Questions and parables do not steal the "aha" experience from us. They encourage it. Now is the time for Progressive Christian ministers to begin rethinking their approaches to the Sunday sermon–those wordy monologues which all too often are but platforms to show off our erudition. The progressive pulpit should not be confused with the university lectern. Parishioners are not college students.
Let us dial back on the scholarship, the analysis, and the scripture, and increase the storytelling, the laughter, and the wonder. Let us be the river guide who lets the fishers make their own catch.
—
Gain fresh insight into the Lord's Prayer. Read our free online book The Lord's Prayer for Daily Life. The prayer's hidden teachings will enrich and inspire you. Click the following link to begin reading the Living Hour book now: The Lord's Prayer.
Continuing with The Living Hour's month-long series on the Founding Fathers' reflections on God, Christianity, and Religion, we move today to some commentary from that SBNR Progressive Christian Benjamin Franklin. The following passage is taken from a letter Franklin wrote to the reverend Ezra Stile in 1790, when Franklin was 84 years old, and Stile was serving as president of Yale College. Here we find Franklin discussing his perspectives on religion and the significance of Jesus of Nazareth.
Considering Franklin is 84, it is especially interesting to note his statement that this is the first time he has been questioned about his religious beliefs. True to form, Ben Franklin's answers reveal the reasonable common sense approach that the candle-maker's son took towards life, as well as the calm and good-natured temperament for which he was well-known.
This correspondence is probably the most definitive one we have on Benjamin Franklin's religion. His "creed" is certainly one worth emulating.
You desire to know something of my religion. It is the first time I have been questioned upon it. But I do not take your curiosity the wrong way, and will try in a few words to gratify it. Here is my creed: I believe in one God, creator of the universe; that He governs it by his providence; that He ought to be worshipped; that the most acceptable service we can render Him is to do good to his other Children. And that the Soul of Man is immortal, and will be treated with justice in another life respecting its conduct in this.

These I take to be the fundamental principles of all sound religions, and I admire them, as you do, in whatever sect I meet them. As to Jesus of Nazareth, my opinion of whom you particularly desire, I think the system of morals and his religion, as he left them to us, to be the best the world has ever seen, or is likely to see. But I believe it has received various corrupting changes, and I am in accord with the present dissenters in England in having some doubts regarding Jesus's divinity: although it is a question I do not dogmatize upon, having never studied it, and think it needless to busy myself with it now, when I expect soon the opportunity of knowing the truth with less trouble.
I see no harm however in it being believed, if that belief has the good consequence, as probably it has, of making his doctrines more respected and better observed. I shall only add respecting myself that having experienced the Goodness of that Being in conducting me prosperously through a long Life, I have no doubt of its continuance in the next, even though I hold not the smallest conceit of meriting such Goodness.1
—
Read the next article in our series on the Founding Fathers: John Dickinson, Divine Providence & Our Freedoms

Gain fresh insight into the Lord's Prayer. Read our free online book The Lord's Prayer for Daily Life. The prayer's hidden teachings will enrich and inspire you. Click the following link to begin reading the Living Hour book now: The Lord's Prayer.
Some very small edits were made to the above passage to make it more easily read by the modern reader. [↩]
Spiritual Progressives who have studied some Eastern philosophy are no doubt familiar with Lao Tzu, whose book the Tao Te Ching (The Way of Nature & Its Power) established the religion of Taoism. Not so many though are familiar with the second great teacher of Taoism, Chuang Tzu, who more than anyone preserved Taoism from the encroachments of Confucianism. One of the most memorable stories about Chuang Tzu surrounds the death of his wife, and now follows.
After Chuang Tzu's wife died, his friend Hui Tzu went to his house to console him. When he got there, he found Chuang Tzu sitting on the ground, banging on a drum, and singing joyfully.
"This is too much!" exclaimed Hui Tzu. "To live with your wife and raise a son together, then not shed a tear after you've buried her in the ground, that would be bad enough, but to drum and sing! Surely, this is going too far!"
"Not at all," replied Chuang Tzu. "When she died, I could not help being saddened by her death. But soon I remembered that she already existed as a spirit without substance or form. Substance was later added to that spirit, and her next stage was birth, after which she grew to become the person that I knew and loved. Now, by virtue of another change, she is dead, passing from one phase to another as spring turns to summer, fall, and then winter. Since she has passed into the next phase of life, for me to go about weeping and wailing would show that I am ignorant of the way of nature. Therefore, I refrain."
Jesus of Nazareth took a similar view towards death, as is shown in the Gospel of Luke:
Jesus said: "Follow me." "Let me first go and bury my father," said the man. But Jesus said: "Leave the dead to bury their dead; but go yourself and carry far and wide the gospel of the kingdom of God." (Luke 9:59-60)
By living joyfully after his wife's death, Chuang Tzu was carrying the gospel of Christ, and honoring both his wife and God.
—
Gain fresh insight into the Lord's Prayer. Read our free online book The Lord's Prayer for Daily Life. The prayer's hidden teachings will enrich and inspire you. Click the following link to begin reading the Living Hour book now: The Lord's Prayer.
In our last motivational, we quoted the progressive Christian Leo Tolstoy as saying that we all can wake up to a real, happy, and peaceful life, as it exists in our consciences (God's Kingdom within), if we just make the moral effort. That was easy for him to say. While Tolstoy might have inspired Martin Luther King and Gandhi with such words, few of us think we are capable of the moral effort of a Gandhi or MLK. Can't we all just slide into Heaven by just accepting Jesus Christ as our savior?
Well, that would be nice. But as we talk about in The Lord's Prayer for Daily Life, Jesus never preached that kind lesson. He told us that we must carry our own crosses1 and seek to become as perfect as God in Heaven2. This, unfortunately, requires a little moral effort on our part.
But we don't have to get all intimidated by the situation. Moral effort is a lot like will power in that once we break it down, and see it just as a small series of individual choices (the things we choose to do and not to do each day), it becomes a whole lot easier to master. The issue here is not becoming a saint, but summoning the moral courage to make one right choice at this one moment in time. As they say, a thousand mile journey begins with a single step.
Moral effort is also made easier when we begin to reduce the clutter–in other words, removing all those things that are often nothing more than background noise to the soundtrack of our lives. This is especially true today, when computers, iPhones, and Blackberries serve up an endless stream of chatter to fill the empty spaces of our minutes and hours, but do little to bring clarity to our moral efforts: to those progressive Christian efforts which require both solitude and reflection, as well as the silence to ask the question, :In what way is what I am about do or say going to benefit others?"
—
Gain fresh insight into the Lord's Prayer. Read our free online book The Lord's Prayer for Daily Life. The prayer's hidden teachings will enrich and inspire you. Click the following link to begin reading the Living Hour book now: The Lord's Prayer.
Calling the people and his disciples to him, Jesus said: "If anyone wishes to walk in my steps, let them renounce self, take up their cross, and follow me. Mark -8:34 [↩]
"You, then, must become perfect, as your heavenly Father is perfect" – Matthew 5:48 [↩]
In today's online issue of Salon.com there is an interesting interview with Robert Wright, a well-known American journalist. Wright is the author of a new book "The Evolution of God," which approaches its subject from the logical standpoint that, more often than not, we have created our Gods to match our own evolving self-image and needs. Wright refers to himself as a materialist in that he thinks that the answers to religious questions, including the evolution of God, lie in the facts on the ground.
All good so far. But a problem arises in how Wright discerns what is fact, and what he chooses to include and not include in forming his opinions.
For example, when it comes to Jesus and what kind of person he was, Wright argues that Jesus probably wasn't the great prophet of peace and love that we all think:
The fact is, the Sermon on the Mount, which is a beautiful thing, does not appear in Mark, which was the first written gospel. And these views are not attributed to Jesus in the letters of Paul, which are the earliest post-crucifixion documents we have. You see Paul develop a doctrine of universal love, but he's not, by and large, attributing this stuff to Jesus. So, too, with "love your enemies." Paul says something like love your enemies, but he doesn't say Jesus said it. It's only in later gospels that this stuff gets attributed to Jesus. This will seem dispiriting to some people to hear that Jesus wasn't the great guy we thought he was. But to me, it's actually more inspiring to think that the doctrines of transnational, trans-ethnic love were products of a multinational, imperial platform.
Wright then goes on to tell the ugly story where Jesus initially refuses to heal the daughter of woman not from Israel, basically telling her that we don't serve dogs here. Wright ultimately feels that Jesus was a typical messianic Jewish preacher who thought God was going to come down to Earth and straighten things out.
So, where to start? Well the doctrine of universal love was not left out of the Gospel of Mark. In Mark, Jesus says that whoever does the will of God is my brother and sister and mother (3:35); he criticizes John for trying to stop someone from doing the work of God simply because the guy wasn't one of their followers (9:38-40); and he states that loving our neighbor as ourselves is the second greatest commandment (12:30). That Jesus was a prophet without borders is clearly demonstrated when he laments, "A prophet is not without honor, except in his own country, and among his own relations, and in his own home." (6:4).
The anecdote where Jesus compares a mother and daughter to a dog appears as a distinct anomaly when viewed within the context of Mark's entire Gospel, which is why its authenticity must be questioned. Considering the strong racist attitudes that Jesus had to overcome among his followers and how notoriously slow to learn they were (6:52, 8:17), it seems more reasonable to assume that this episode was made up.
As to the Kingdom of God, one would be hard pressed to say that Jesus thought this meant God was literally coming down to straightening things out here on Earth. If that were so, why do we find him using obscure parables and metaphors for the Kingdom of God, at one point likening it to a farmer who scatters seed but who doesn't know how the seeds grows (Mark 4:26-27). Surely if God were coming down to sort us all out, he would know how he was going to do it.
While examining his "facts on the ground" on the evolution of God, Robert Wright ultimately stumbles for two reasons:
1) Wright does not always take into account the prejudices and weaknesses of the people who passed down the story of Jesus, and who by human nature would manipulate Jesus's message to match their own self-image and needs, just as we've done (as Wright well notes) with our perceptions of God.
2) Wright undoubtedly held the personal belief that it is more inspiring to think that the doctrines of transnational, trans-ethnic love were products of a multinational, imperial platform prior to writing his book "The Evolution of God," and consciously or unconsciously discerned "the facts" in a way to match that supposition.
——

Gain fresh insight into the Lord's Prayer. Read our free online book The Lord's Prayer for Daily Life. The prayer's hidden teachings will enrich and inspire you. Click the following link to begin reading the Living Hour book now: The Lord's Prayer.
Readers of LivingHour.org have noticed that we cast a pretty wide net when talking about Progressive Christianity and the works of Progressive Christians. In our online bookstore, our motivational series, and our video picks we include people who've never identified themselves as Christians, much less Progressive Christians. Indeed we've even included atheists, like Albert Camus, among our sources of Progressive Christian inspiration.
Although our definition of a Progressive Christian may seem a little loose, it is by no means vague. At The Living Hour we see the writers, scientists, philosophers, and preachers that we've placed inside the Progressive Christianity circle as all possessing certain defining characteristics–all of which find a voice in the life story of Jesus of Nazareth. These characteristics are:
1) A Progressive Christian questions established thought and refuses to accept blindly the status quo.
2) A Progressive Christian uses their vocation to push the world a little further in a positive direction.
3) A Progressive Christian approaches their work with both joy and a devout temper.
4) A Progressive Christian demonstrates great intellectual curiosity and a generosity of spirit.
5) A Progress Christian shows genuine concern and compassion for humanity.
6) A Progressive Christian follows the truth wherever it may lead.
7) A Progressive Christian is fearlessly honest.
Ultimately a Progressive Christian need not identify themselves as a Progressive Christian to be one or to fall within the circle of Progressive Christianity. For as Jesus once said, there are many folds of people1 and one doesn't need to follow Jesus and his disciples directly to do the work of Christ.2
—
Please sign up today for The Living Hour's SBNR Motivationals. This free spiritual but not religious series combines history, literature, philosophy, psychology, and religion to help bring about new perspectives on Progressive Christianity and spirituality. Enter your email address into the "Opening the Small Gate" box in the right corner of this web page. We will never share your email with a 3rd party
"I have other sheep besides, which do not belong to this fold." – John 10:16 [↩]
"Sir, we saw a man driving out demons by using your name, and we tried to prevent him, because he does not follow you with us." "None of you must prevent him," Jesus said to John; "he who is not against us is for us." – Luke:9-49-50 [↩]
Press Release (6.13.09) The LivingHour.org has announced the addition of an SBNR & Progressive Christian Bookstore to its online activities. The new online bookstore for spiritual progressives is in association with Amazon.com, and will include fiction, poetry and non-fiction on various subjects. "We are looking to include in our booklist more than just the usual suspects read by Progressive Christians and the SBNR," says Pastor David, director of The Living Hour.
"Spiritual life in the 21st century should encompass everything: science, history, philosophy, pop culture, literature, etc., and (as Gandhi once said) we should all keep learning about these things as if we expected to live forever," explains Pastor David.
The first listing of books for Progressive Christians and the SBNR (Spiritual But Not Religious) include Jacques Barzun's fascinating history survey From Dawn to Decadence; psychologist Carl Jung's seminal work on the unconscious, The Undiscovered Self; theologian Paul Tillich's classic call to vocation, The Courage to Be; Michael Talbot's explosive unification of science and spirituality, The Holographic Universe; and Brenda Ueland's If You Want to Write, a book on art, independence, and living joyfully.
According to Pastor David, all of the books are chosen with the aim to help readers better understand the world and our place in it. In addition, every selection has been read by LivingHour.org and was picked not just for its brilliance but for its clear, crisp, and entertaining writing style. All are highly accessible and will challenge readers' perceptions in fesh and exciting ways. New books will be added weekly.
Video picks are also included at the bookstore, including cult director Hal Hartley's Book of Life (a comic retelling of the apocalypse, where Jesus arrives at JFK airport), and Eliseo Subiela's provocative Spanish film Man Facing Southeast (Hombre Mirando al Sudeste), about an enigmatic patient at a mental institution, who may or may not be from this world.
Also available from LivingHour.org is the website's free e-book The Lord's Prayer For Daily Life, with New Century Gospels, which provides new insight into Jesus's beloved prayer, as well as his parables and teachings.
To view The Living Hour's online bookstore please click the following link: SBNR & Progressive Christianity Bookstore.
The wolf in sheep's clothing is a favorite metaphor of the conservative Christian establishment in the United States. For centuries now they've used it whenever confronted by folks driven by compassion, love, and everything Jesus encapsulates so perfectly in The Lord's Prayer, but who don't subscribe to their own world view. It's no wonder then that the wolves in sheeps' clothing warning is trotted out increasingly by the Christian right these days, as Progressive Christianity secures a stronger foothold in American society.
All of this talk about wolves can be traced back to the Gospel of Matthew (7:15-16), where Jesus says, "Beware of false teachers: those who come to you in the guise of sheep, but at heart they are ravenous wolves. By the fruit of their lives you will know them." Jesus also gives us another clue to discern who these wolves might be. A few lines later in Matthew, he says, "Not everyone who says to me 'Lord! Lord!' will enter the kingdom of heaven, but only those who do the will of my Father who is in heaven."
That is the line which truly speaks volumes. There is an old saying that claims the Devil's greatest trick was convincing the world he doesn't exist. But that was not it. The Devil's greatest, most intelligent, trick is when he convinces Christians that they are benign sheep, when in their hearts they are the ravenous wolves, "winning souls for Jesus" by whatever means it takes, while manipulating the Gospel of Christ to suit their purpose–which is not to serve the will of our Father in Heaven (as they convince themselves), but the ego driven desire to be in the winner's circle. It is to these individuals that Jesus offers the warning: there are many who [think] they are first who'll end up last.1
—
The Living Hour's SBNR motivational series combines history, literature, philosophy, psychology, and religion to help bring about new perspectives on Progressive Christianity and spirituality. Sign up by entering your email address into the "Opening the Small Gate" box in the right corner of this web page.
"I choose to give to this last man the same as to you. 15 Have not I the right to do as I choose with what is mine? Are you envious because I am liberal? 16 So those who are last will be first, and the first last." – Matthew 20:15-16 [↩]
When the Zen scholar Daisetz (D.T.) Suzuki was asked what it was like to have satori, he said: "Well, it's like ordinary, everyday experience, except about two inches off the ground." This kind of experience isn't something we usually associate with Jesus of Nazareth, a prophet with his feet firmly rooted to the ground on which we walk, and who we like to see as fully wise, not needing any satori of sudden enlightenment.
But there is another translation of satori, and that is "a kick in the eye." It is this kind of satori that Jesus experiences in the Gospel story. It occurs when he finds his trusty disciples sleeping in the garden of Gethsemane, unable to stay awake while he prays and waits for Judas's betrayal. Having a crisis of faith where he asked God if he might be spared his fate, Jesus returned to his comrades to find that not one could stay awake with him.1
For Jesus, this was truly a kick in the eye. Stunned he asks the dozing Peter: "Could not you watch for one hour?" One imagines that he was also asking himself, "This is the guy I called 'my rock'?"
Jesus experiences his satori at that moment. He realizes that he is truly on his own, as we all are, when it comes to matters of our personal fates, of the critical choices that are ours alone and which form our destinies.
—
The Living Hour's SBNR motivational series combines history, literature, philosophy, psychology, and religion to help bring about new perspectives on Progressive Christianity and spirituality. Sign up by entering your email address into the "Opening the Small Gate" box in the right corner of this web page.
"I am sad at heart," he said, "sad even to death; wait here, and watch." Going on a little further, he threw himself on the ground, and began to pray that, if it were possible, he might be spared that hour. "Abba, Father," he said, "all things are possible to thee; take away this cup from me; yet, not what I will, but what thou wills." Then he came and found the three apostles asleep. "Simon," he said to Peter, "are you asleep? Could not you watch for one hour?" – Luke 14: 34-37 [↩]